Battle of Brooklyn Raged at Greenwood Cemetery This Weekend
GREEN-WOOD CEMETERY – During the Revolutionary War, the patriots of Brooklyn fought a pitched battle with superior British forces on what is now Green-Wood Cemetery.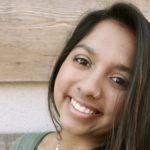 The mostly civilian warriors lost the battle, suffered more than 1,000 casualties and were forced into retreat, but their bravery allowed George Washington to withdraw his troops to Manhattan saving the war effort.
Green-Wood Cemetery celebrated the 243rd anniversary of that legendary battle on Sunday by staging their yearly Revolutionary War re-enactment of the Battle of Brooklyn, with re-enactors dressed in clothing of the day including red uniforms for the British Red Coats and the period clothing of the patriots.
There were musket and cannon fire, and commanders on horseback. A thrill for the hundreds at Green-Wood Cemetery watching the spectacle.
It was August 22, 1776 that General William Howe's large army landed on Long Island, hoping to capture New York City and gain control of the Hudson River, a victory that would divide the rebellious colonies in half. On August 27, the Red Coats marched against the Patriot position at Brooklyn Heights, overcoming the Americans at Gowanus Pass and then outflanking the entire Continental Army.
Howe, however, failed to follow the advice of his subordinates and storm the redoubts at Brooklyn Heights, and on August 29 General Washington ordered a brilliant retreat to Manhattan by boat, thus saving the Continental Army from capture.
At the Battle of Brooklyn, the Americans suffered more than 1,000 casualties to the British loss of only 400 men. On September 15, the British captured New York City – but Washington had preserved most of his forces to fight another day.
"It is an honor to once again, pay tribute to the strength and sacrifice of the gallant soldiers who fought and died on these grounds 243 years ago," said "Richard J.Moyland, president of Green-Wood Cemetery.
The day's events included a trolley tour of the cemetery's notable Revolutionary War sites. In addition, crowds were treated to a parade of soldiers of the day, led by the Regimental Band of the United States Merchant Marine Academy.
The ceremony led to Green-Wood's Battle Hill, the highest natural point in Brooklyn.