BASIS Independent Brooklyn Unveils Merit Scholarship Program (Partner)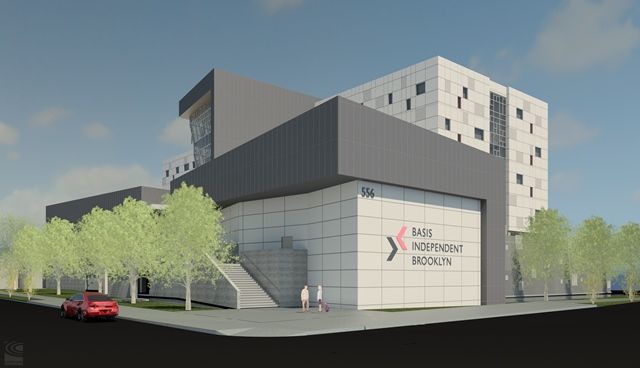 The month of May, harbinger of a sweet spring after a tough winter, is also when many rising 6th graders celebrate the sweet victory of placement into the middle school of their choice… while many others suffer the sting of rejection. But there's an alternative: BASIS Independent Brooklyn is an opportunity for entrepreneurial and creative students to be pioneers in an exciting new school with deep roots in academic excellence.
To ensure a group of academically ambitious and self-challenging founding students, BASIS Independent Brooklyn has advanced its merit-based scholarship program for students entering grades six through eight. BASIS Independent Brooklyn continues to accept applications for grades K-eight on a rolling basis, it is not too late to apply or attend an upcoming informational event.
BASIS knows students can do more than schools typically expect in the middle school years. When students are introduced to high-level content standards in middle school and exposed to high-level thinking early, they build strong foundations for any academic pursuit.
Consider mathematics, the essential instrument for understanding the world around us. BASIS Independent uses Saxon math, but with a twist: fifth grade students are brought up to Saxon Math 6, 7, or 8, depending on their skills. Algebra-1 is taught in seventh grade, but three fifth graders are currently taking it in a BASIS school. Even with a rigorous curriculum, if BASIS finds students who are not being challenged, meaningful enrichment programs will be developed. BASIS Independent students tend to see math as an exciting set of puzzles to solve–not as drudgery–which is why a 15-year old BASIS freshman managed a perfect score on last year's college AP Calculus exam, joined by only ten others worldwide.
Science is taught with a distinctively BASIS approach, too. By sixth grade, students are taking biology, chemistry, and physics as separate subjects. This profoundly advances students' recognition of the forces that affect us and their intricate balance. It also allows earlier opportunities to discover interests that may have remained dormant in a student for years in a typical science program.
Similarly, in the humanities, students in BASIS middle school are pursuing a deeper approach. By seventh grade students are taking both English and logic classes, pairing the ability to think critically with the means of precisely expressing their thoughts. Music, fine art, foreign language, social sciences, history, classics, and performing arts are all programmatically interrelated so as to develop the "whole child." Students are given elective options as early as the seventh grade.
Aside from an unparalleled academic opportunity, BASIS Independent Brooklyn's curriculum is designed to help students develop academic, organizational, and personal skills that will prepare them to fulfill their future ambitions in whatever field they choose. If you know a family frustrated by their New York City school experience, let them know about BASIS Independent Brooklyn–the new school in town with the oldest heritage of national and international preeminence. With a new merit scholarship program covering up to 95% tuition, those lemons May brought can be turned into some serious lemonade.
[broadstreet zone="14889″]