From Basement To Full-Fledged Studio: Park Slope Performing Arts Is A Family Affair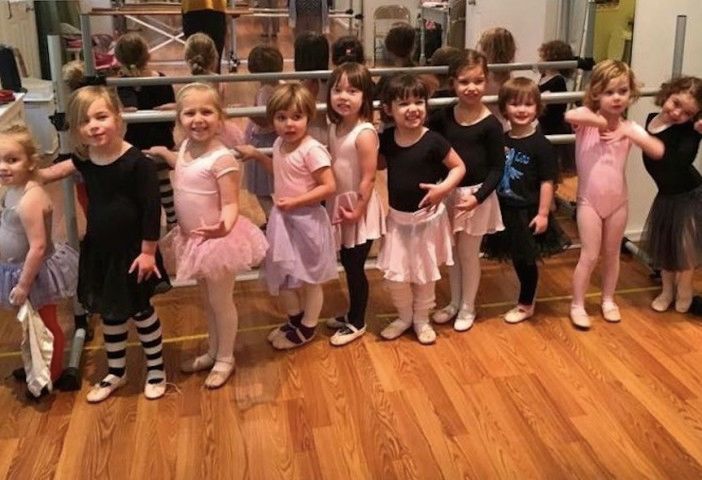 Slowly but surely, a theater training program for kids and teens has built on its deep neighborhood roots.
Park Slope Performing Arts is a family-owned business located in Windsor Terrace (135 Windsor Place just off Prospect Park West). The business is co-owned by Rebecca and Erin Rice along with their mother Mary Rice.
Born and raised in Park Slope, the Rice daughters began dancing at the age of two. Their experiences on stage and in the theater were an important part of their childhood. Together, they dreamt of opening their own studio and teaching.
In 2011, the Rices made those dreams come true and started teaching a class once per week that met in the basement of a neighborhood church.
Two years later, the business had grown enough that they moved into their current studio. "It was important to us that the studio was in the neighborhood we grew up in." Rebecca noted. "It's wonderful to see the children of our friends from high school come to our studio for classes."
Rebecca and Erin studied at New York University and each bring a unique skill set to the studio as teachers. Erin is an actress. Rebecca, like her mother Mary, is an educator. Rebecca believes this is what sets their studio apart from others.
"There is a huge connection between performing arts and education." Rebecca explained. "Students enrolled in performing arts gain confidence, build literacy skills, hand eye coordination, and interpersonal skills."
Rebecca and Mary have extensive experience working with students in a classroom setting, and believe this makes a difference in the way they interact with their performing arts students. They understand important key issues like classroom management and engaging students in the task at hand. Rebecca also has experience working with special needs students.
The studio is purposely intimate. Strategically small classes allow the teachers to work closely with the students and provide the extra one-on-one time students may not receive at larger studios.
Their program offers a variety of classes including ballet, tap, and "Bound for Broadway." In addition, they host summer camps  — keeping with the same philosophy of small student-to-teacher ratios in an effort to provide special attention to each camper. Camps include "Fairy Tale Adventures" for the younger campers, and an intensive two-week "Shakespeare-in-the-Park" program for ages 9-14.
The Rice women have fulfilled their dream of opening a neighborhood studio to serve their community. Together they work to create an environment that engages and challenges the next generation of performers.
The Rundown: Park Slope Performing Arts
Where: 135 Windsor Place just off Prospect Park West
Contact: parkslopeperformingarts@gmail.com or 917-622-0630 / 347-504-0465