Barista Banter: David at Café Regular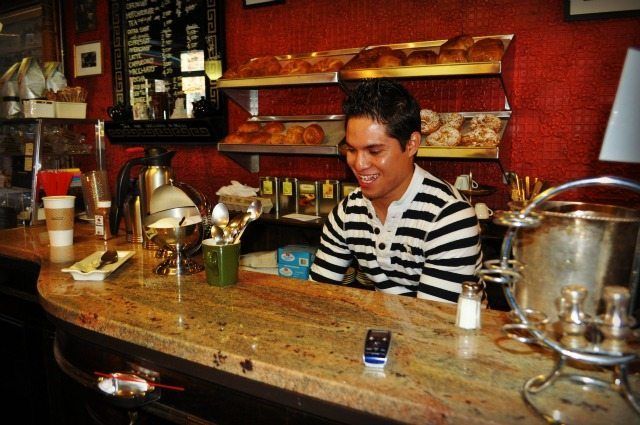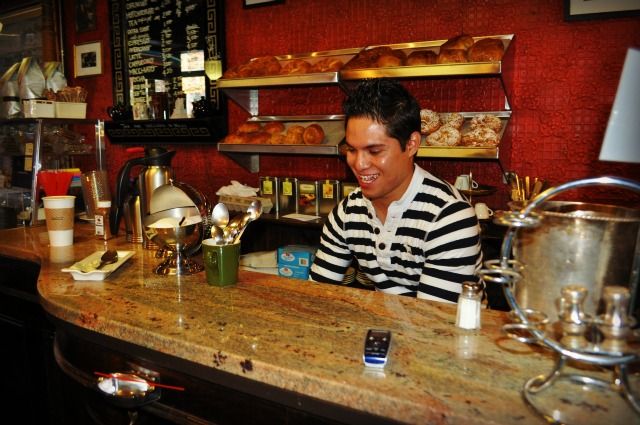 You see them every day, but how much do you really know about your local barista? This morning, we stopped in to say hello to David at Café Regular (318 11th Street).
Alberto David Gonzalez (known around the neighborhood as David) has been the barista extraordinaire at Café Regular for 4 and a half years now. When asked what he likes best about working in South Slope, his response was immediate.
"Everybody is so nice," he said. "I know so many people since I started working here and that's what I like best."
While he spends a lot of time making coffee for other people, he does have a personal favorite.
"I like all the coffees, but I mostly get the iced cappuccino."
What about life outside the café? David is a big fan of Fonda (434 7th Avenue) and loves to dig through the deals and DII (445 5th Avenue).
David definitely makes Café Regular a perennial favorite on this end of the Slope. Be sure to stop in for a cup and a chat soon.