Bareburger as Williamsburger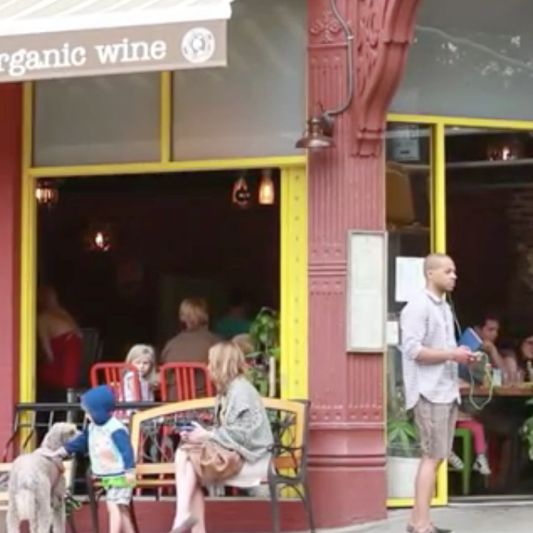 In the latest episode of a web series called Gentrified, the Bareburger on 7th Ave at 1st St is cast in its toughest role yet: acting like it's in Williamsburg, as a place that "smells like plaid," where the episode is set. The girls stop in to try to get a feel for the neighborhood, but as good a job Bareburger does in its role, it still feels like Park Slope to us.
See more about the series on the Ooooh Yeah. Productions website.