Barclays Center Assailant Found Guilty, But Acquitted Of Hate Crime Charges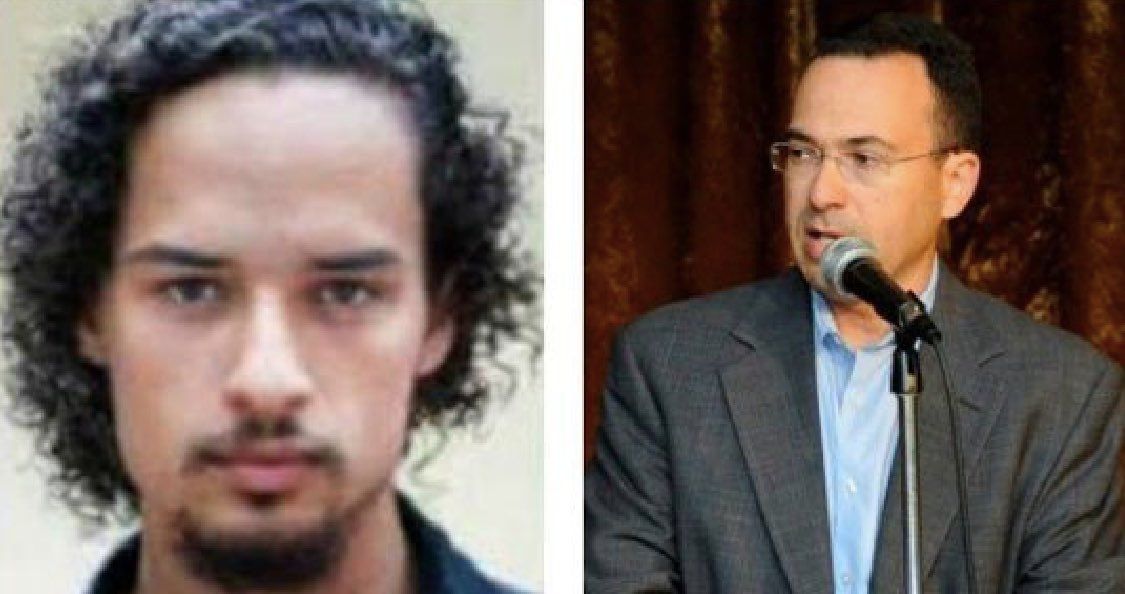 Shawn Schraeder, the man who assaulted the executive director of the Kings Bay Y, Leonard Petlakh, outside of the Barclay's Center after an exhibition basketball game against an Israeli team two years ago, was found guilty this week for the assault, but was acquitted of the hate crime charges.
"While I am gratified that the jury found the defendant guilty of his unprovoked assault, I am disappointed they did not see his assault for what it was," said Petlakh. "Mr. Schraeder went to this event to protest Jews, and struck me because I am a Jew. There was no other reason."
Schraeder's attorney, Scott Klein, argued that Petlakh's assailant did not know whether he was Jewish or not. No words were said before, during, or after the assault, according to Klein.
That was enough for the jury, who deliberated over the hate crime charges for less than three hours. They dismissed the hate crime, but still found Schraeder guilty of the assault, endangerment of a child, and menacing.
The assault occurred on October 7, 2014 outside of the Barclays Center after an exhibition game between the Brooklyn Nets and a team from Tel Aviv, which was a fundraiser for the Israeli Defense Force. Leonard Petlakh, the executive director of the Kings Bay Y, was clobbered in front of his two sons to the point of suffering a broken nose and multiple lacerations, according to the DA.
Warning: this video contains language that may offend some viewers.
The jury was shown a cellphone video (above) of an incident that occurred during the game allegedly involving Petlakh and a group of his friends, and Nerdeen Kiswani, 22, who was said to be part of an anti-Israeli group that protested the game.
Kiswani accused Petlakh and his friends of punching her in the stomach and stealing her Palestinian flag, according to the cellphone video.
Video via Youtube/PressTV News Videos
Another video from the Barclay's Center surveillance footage was shown to the jury. In the video, Kiswani is yelling at Petlakh, while Schraeder is seen moving through the crowd behind them. The assault then happened out of the camera's view.
Schraeder was arrested 10 days after the incident in St. Louis, Missouri, and was extradited back to New York. Police chose not to charge him with a hate crime at the time, which incited outrage from the public, and caused local politicians to urge prosecutors to hit Schraeder with the bias charge.
Schraeder maintained his innocence after the conviction, and said he will appeal the case, according to the Daily News.
Schrader's sentencing will take place on November 7. He faces up to a year in prison.