Bar Chord Coming to Cortelyou Road
Bar Chord, a new bar and music venue, is coming to 1008 Cortelyou Avenue just off of Coney Island Avenue, in the former location of La Nueva Union Bakery before it moved up the block to its new location.
Husband and wife Jonny and Christy Sheehan signed the lease on the space at the beginning of this month.
"We've lived in the neighborhood for seven years," said Christy, "and we just want to add to the growing and vibrant community with another casual spot to grab drinks close to home."
In addition to a full bar with draft beers and snack selections, Bar Chord will feature a collection of vintage guitars for sale, curated by local musician and photographer Stephen Lovekin. They will also sell guitar supplies such as picks and strings behind the bar.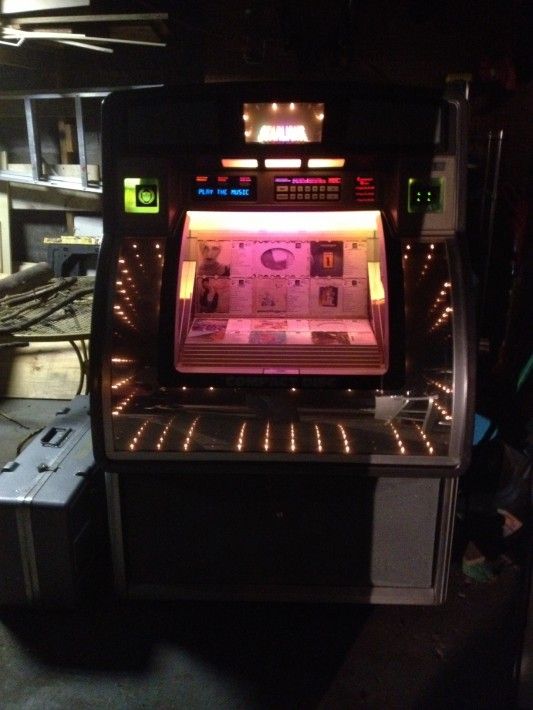 "My husband Jonny Sheehan is a mandolin and guitar player who has played in many bands over the years," said Christy. "We thought, with so many musicians in our hood, there may be more people looking for a local spot to replace a string and have a beer at the same time."
The Sheehans already have Bar Chord's very pretty jukebox (right) living in their garage.
"We got a killer vintage jukebox and we even may let our neighbors program some of the music," said Christy.
The bar will host acoustic music regularly and "Wings and Strings" events in the warm months featuring "acoustic jams, wings and beer."
Christy's family has been in the restaurant and bar business for a long time, she said, "so we know what we are getting into."
The couple currently owns Mad Props Productions, a video production company, "and will continue doing video work and supervising projects as time allows." Johnny has worked in production on MTV, VH1, A&E, NBC and more. Christy has written shows for VH1, A&E, USA,  E!, Style Channel as well as producing pilots and industrials.
"We look forward to joining the existing businesses in our neighborhood," said Christy, "and creating a space that feels like it's been there forever."
Bar Chord's building plans have been approved. Construction will start during the first week of January.
Photo via Bar Chord