Bank Robbery On Avenue U, McDonald Avenue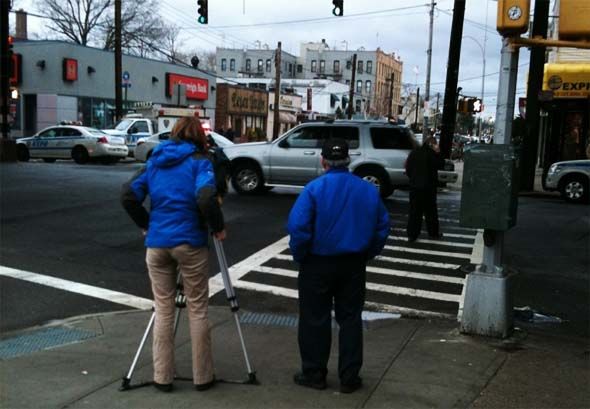 Sovereign Bank at McDonald Avenue and Avenue U has been robbed. Sometime late this afternoon or early evening, robbers cut through the roof of the bank. According to a reader who passed by and sent in the above photo, observers were whispering that the culprits may still have been inside the bank. Yeshiva World News notes that police from the 61st Precinct were assisted by ESU and K9 units, and that a Level 1 Mobilization has been called.
Thanks to Yury for the tip and photos.