BAM's New Artistic Director Previews His First Next Wave Festival
The Next Wave Festival at BAM has always been a showcase for new, exciting theater. Sometimes the shows are high-concept. Sometimes they're intriguingly weird. Some might be politely called "challenging." What the festival isn't, ever, is boring.
This year's festival, which starts October 15, is leaning into its reputation for breaking new ground with a slate of artists entirely new to BAM and in some cases, the United States. It marks another debut as well—this Next Wave is the first one organized by BAM's new Artistic Director, David Binder, who took the post in January.
Binder, 51, is hardly a newcomer to the New York theater world. A producer with multiple Tony-winning productions under his belt, his success started with the long-running off-Broadway hit "De La Guarda" in the late 1990's. He was also the original 1998 producer of "Hedwig and the Angry Inch," a show Binder shepherded up through its 2014 Broadway revival.
With his track record of hits, it would be easy to stereotype Binder as a slick Broadway impresario, churning out shows and cartoonishly lighting cigars with dollar bills. In fact, he has a taste for the unusual and the avant-garde that a college theater professor would love.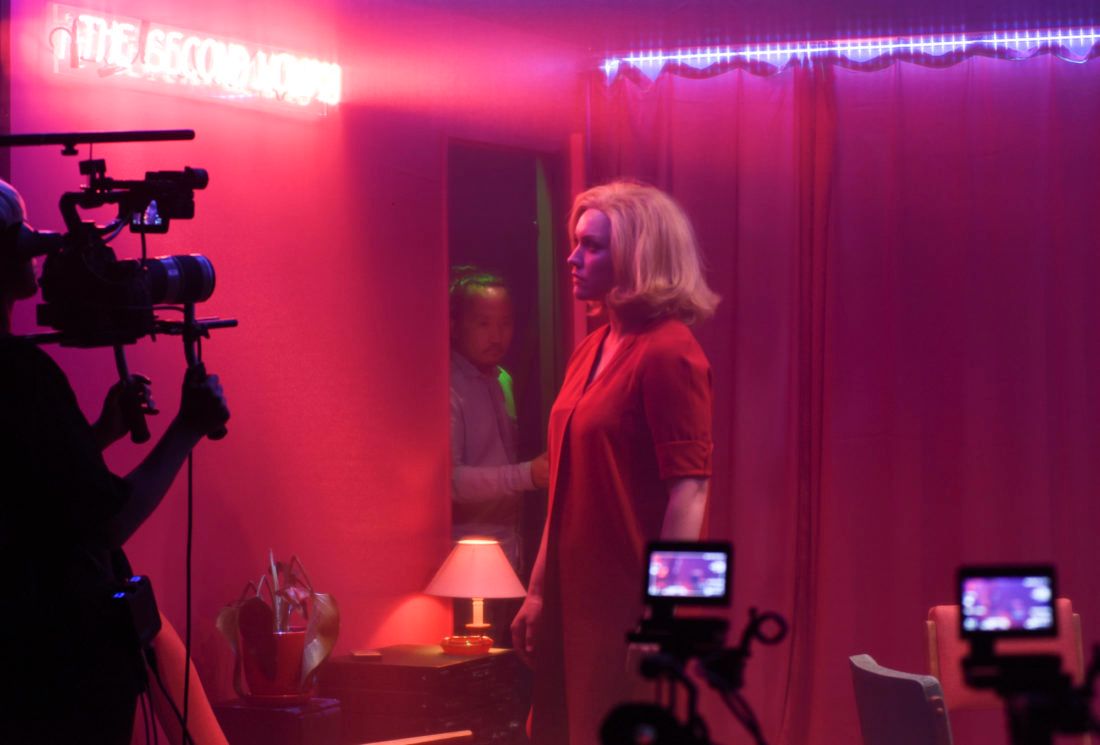 "The only thing commercial about De La Guarda and Hedwig was that they worked," says Binder. "I always produce things because they're fantastic. I don't try to calculate if people will come or not come. I try to support artists that I love and people that I love."
It's precisely that approach that landed Binder the Artistic Director job, according to BAM president Katy Clark. "David brings a deep curiosity, a vast interest in art across all genres, and a refusal to label –and therefore reduce the significance of –a single piece of work," Clark says.
Binder, in other words, has a healthy experimental streak, which led to the decision to program a festival made up entirely of newcomers. "It's not just about new performers," he says, "it's about new experiences." Some of this year's shows move the performance out into the city, some invite their audience to participate.
One, Nat Randall and Anna Breckon's marathon performance "The Second Woman" messes with the audience's perception of time itself. The show is a constantly repeating but subtly different loop in which one actress (Arrested Development's Alia Shawkat) plays the same scene with 100 different partners over the course of 24 hours.
From Britain's National Theater comes "Barber Shop Chronicles," a play that hops from Johannesburg to Harare to London and beyond. The play–an energetic one-act by British-Nigerian writer Inua Ellams–takes place over the course of a single day, in six different African barber shops in six different cities. Arrive early and you may find yourself brought into one of the onstage chairs for an imaginary trim. The play keeps up a rapid-fire rhythm of jokes, gossip and joyful trash-talking even as it touches on some of the weightier issues of the African Diaspora.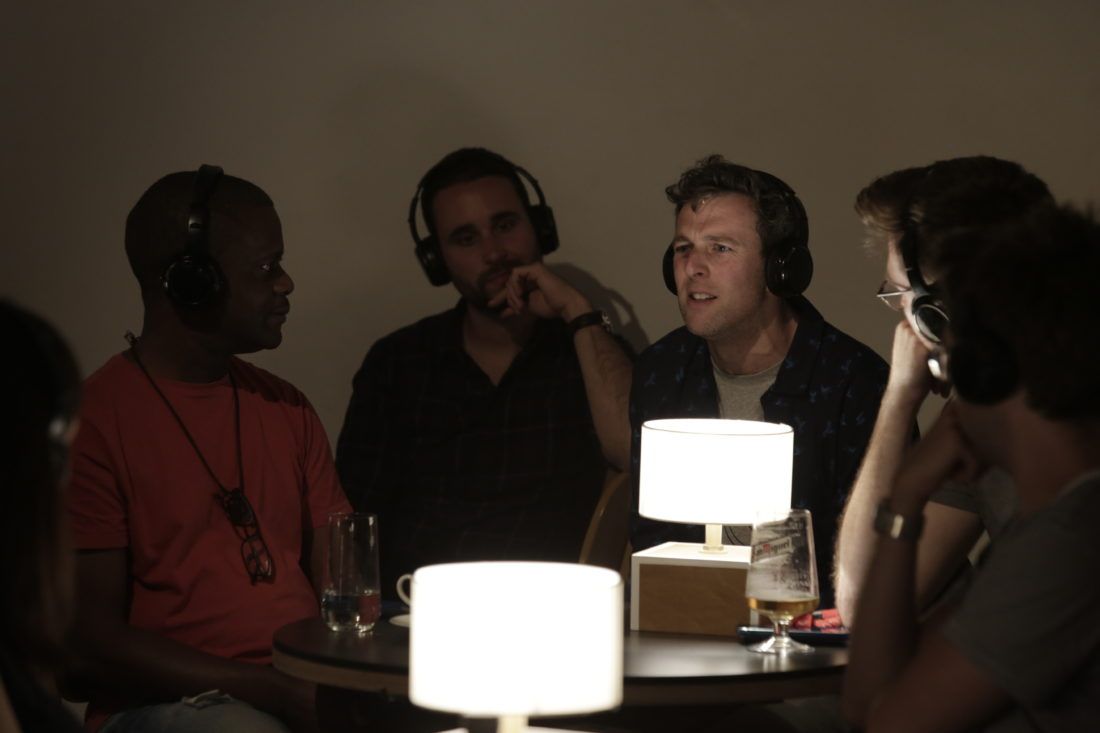 Also from the UK comes "User Not Found," a show staged in a nearby café. Audience members are each given a pair of headphones and a cell phone, through which they can see and hear the private conversations of an actor a few tables away.
There's the intimate "In Many Hands" a show whose publicity materials boast of "no stage and no performers." It engages its audience through a seldom used sensory experience in performance—their sense of touch. The audience sits at a table together and passes a variety of objects between each other. It's rather like crossing a theatrical performance with a tactile exhibit at a children's museum, and it's every bit as strange and absorbing as that sounds.
There's even a 10-minute animated opera called "He Did What?". It'll be projected onto BAM's outside walls and run in a loop every evening for a week. It's free to anyone who happens by and requests a headset to listen in.
For Binder, the beauty of festivals like Next Wave is that they're not confined within the walls of a single venue—the festival takes the theater out into the community, and in turn, they invite the community back into the theater.
"Artists are explorers," Binder says.  "There's nobody better than artists to show us the city. They can take us parts of the city we've never explored."
And Brooklynites are nothing if not willing to explore. "I think the BAM Audience is the most adventurous in the city," says Binder. "For me personally, this has always been my artistic home. This has always been where I've come. This is where I learned to find my aesthetic, this is where I learned about so many artists."