Baby Falcons Hatch On Top Of Marine Parkway Bridge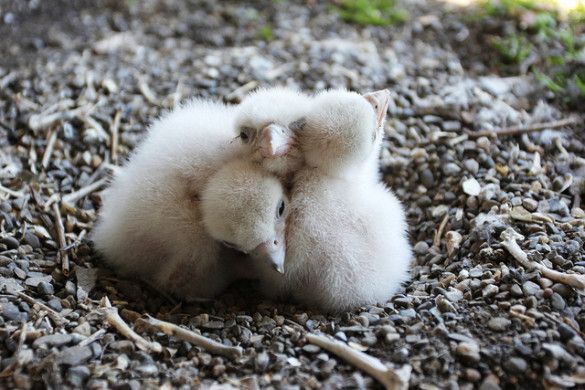 In what invariably amounts to the MTA's cutest press release ever, the Transit Authority has announced that six Peregine Falcon chicks have hatched this past month on top of both the Throngs Neck Bridge and the Marine Parkway-Gil Hodges Memorial Bridge.
According to the MTA release, the hatching of the baby falcon's marks the 30th anniversary of the MTA Bridge and Tunnels' participation with the State Department of Environmental Conservation's nesting program. The MTA described the chicks, their homes and how they help the birds.
The newest MTA peregrines include two males and a female at Marine Parkway Bridge and two females and a male at the Throgs Neck Bridge. The Marine Parkway peregrine chicks hatched 215-feet atop the bridge's Rockaway tower and the Throgs Neck chicks hatched 360-feet on the bridge's Bronx tower.
"Other than providing the nesting box, our primary goal during mating season and until the chicks leave the nest is to stay out of their way," said Marine Parkway Maintenance Superintendent Carlton Cyrus. There are no other costs associated with housing the peregrines.
That's all very nice, but who cares, lets just enjoy more ridiculously cute images of the baby falcons courtesy of the MTA.