Baba's Pierogies Coming Soon To 3rd Avenue

If you're a fan of the wonderful Eastern European dumplings know as pierogies, you're going to be excited about a new restaurant coming to 295 3rd Avenue, between 1st and Carroll Streets.
The awning for Baba's Pierogies went up recently above the storefront, which has been vacant for some time. Their Facebook page notes their menu "is designed around the pierogi," and has some photos previewing work being done on the inside, and, of course, a couple of tempting pictures of their pierogies.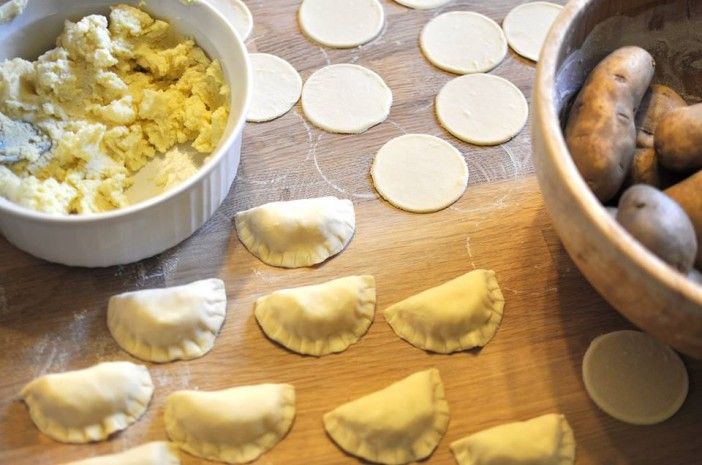 We'll be curious to see if they'll just be dishing up pierogies — which are dumplings typically made with a chewy dough stuffed with any number of fillings and then fried or boiled — or what other kinds of items they may include on the menu.
On a stretch of 3rd Avenue that's only growing, how do you think they'll do here? We're already picturing getting an order to go and enjoying them in the backyard at nearby Canal Bar — but is there enough of a draw on these blocks for such a specific type of restaurant?