B Train Express Service Returns October 3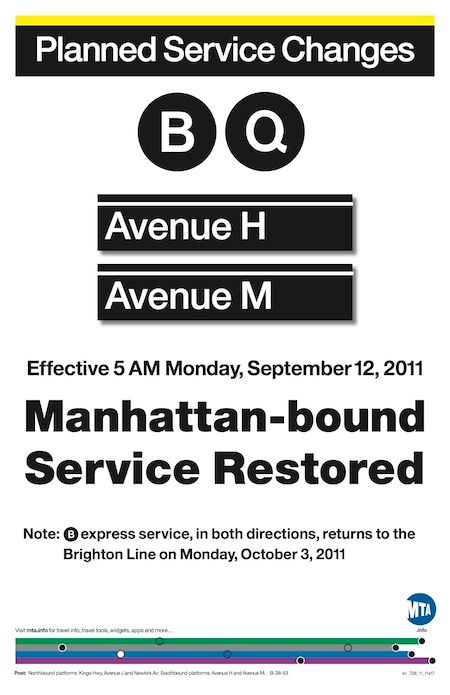 We've been addressing the question in the comments for days now, so we figured we'd make a fresh post and put it out there for all to see. Brighton line express service – a.k.a. the B train we all know and love – will return on Monday, October 3.
Let the party begin!
MTA flier originally posted by Second Ave Sagas.