Avenue Z's Log Cabin Bar On The Market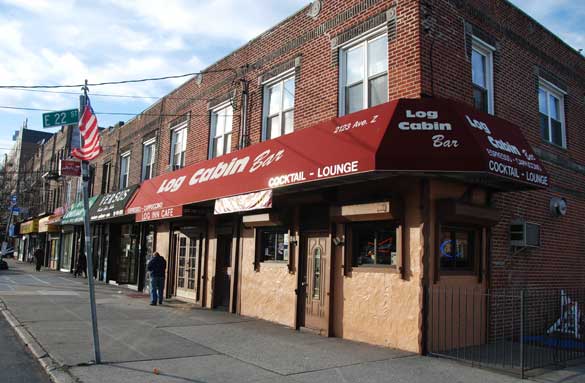 Log Cabin Bar, long the haunt of Budweiser and karaoke enthusiasts at 2123 Avenue Z, is up for sale, according to a recent listing on Craigslist.
Established in 1987, the 25-year-old bar carries a price tag of $295,000 – very near to that of another legendary Avenue Z bar up for sale: the Towne Cafe.
According to the listing, the business comes sporting a liquor license, 2,560 square feet on the first floor (including kitchen), a basement for storage, and a lease with a monthly rent of $7,000.
Any takers?
UPDATE (4:04 p.m.): Robert Fernandez just pointed out to me that it's the same real estate broker for both bars. Make of that what you will.