Avenue Z Jewish Center Hit With Anti-Semitic Graffiti… Again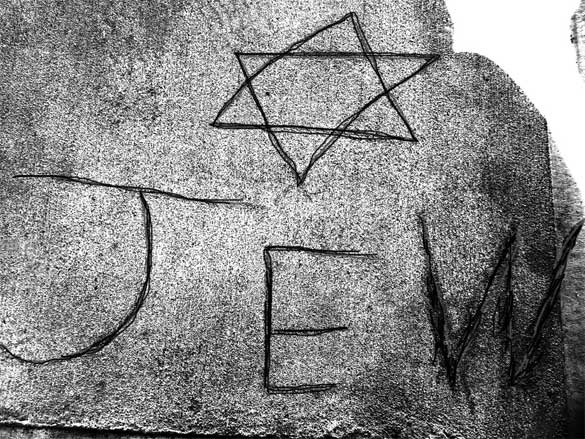 Ari Kagan, the Russian-American journalist and community liaison for Comptroller John Liu, dropped us a note informing us that the Avenue Z Jewish Center (875 Avenue Z)  was hit again by anti-Semitic vandals over the weekend, making it the second incident in a little over a year.
According to Kagan:
Graffiti appeared on the entrance door of the Avenue Z Jewish Center, as well as at a sidewalk leading to it. President of the center Jay Freeze and board member Felix Filler expressed real concern about numerous signs on a sidewalk, like "Russ Jews", "Jews", "Russ" and stars of David. Similar graffiti with the same handwriting could be seen at the windows of the synagogue.
In February 2011, vandals smashed the back window of the Avenue Z Jewish Center and stole $200 from a donation box. They also destroyed a large menorah and a Torah, costing thousands of dollars. The perps were never found, despite a $1,000 reward offered by Councilman Michael Nelson.
According to Kagan, the Avenue Z Jewish Center has informed the NYPD's 60th Precinct and Community Board 13, and will soon install security cameras to guard the entrance.
Correction (12:28 p.m.): The original version of this article inaccurately stated that the center notified Community Board 15. It was actually Community Board 13. We regret any confusion this may have caused.