Avenue Y Underpass Nearly Complete, Graffiti To Remain On Substation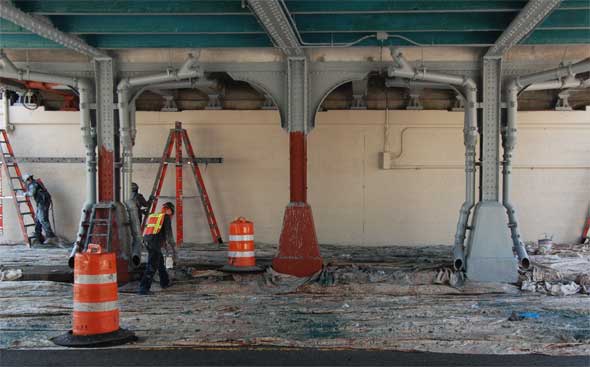 The renovations of the train underpass at Avenue Y, between East 15th Street and East 16th Street, is just about complete. They even painted over the graffiti on the underpass walls.
Workers on scene said they would not be pulling the weeds or redoing the sidewalk, as that is not part of their contract.
Regardless, it's looking much nicer. But it does show yet another eye-rolling inefficiency in the city's contract process.
These guys were brought in to clean up all the underpasses from Avenue N down, they told me. But had the city checked each site beforehand, they could have saved taxpayers money by having them simultaneously clean graffiti off of adjacent MTA buildings, like the substation at this site. Afterall, they had all the manpower and equipment there, but I guess a whole new contract has to be issued for that…