Avenue U's Pizza Bagel To Become Kosher Pizza Palace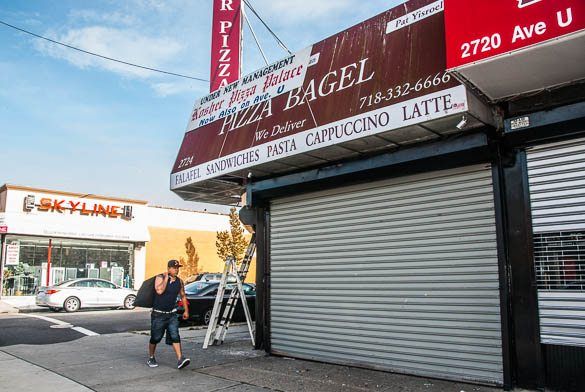 Pizza Bagel, the only kosher pizzeria on Avenue U east of Coney Island Avenue, located at 2724 Avenue U, has closed down as new owners renovate the storefront for its rebranding as Kosher Pizza Palace.
Pizza Bagel opened just a handful of years ago, and shuttered its gates in early August. The sign, announcing the management change, went up more recently, and workers were there on Saturday making some improvements to the exterior.
The new restaurant, Kosher Pizza Palace, is a Sheepshead Bay offshoot of the main location in Midwood, at 2916 Avenue M. No word yet on when it will open up.