Avenue U Walgreens Lot Sells For $11 Million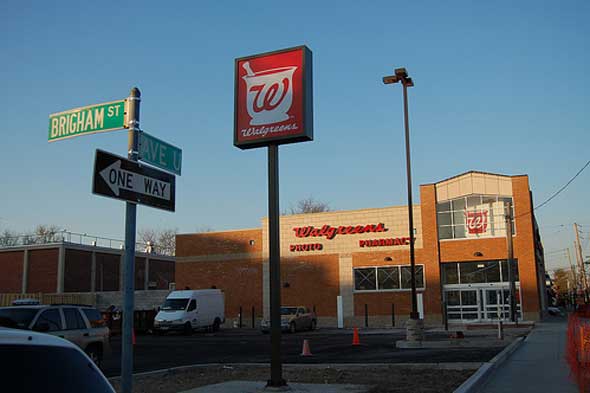 The property at 3070 Avenue U, at the corner of Bragg Street, has been sold to a real estate investment trust for $11 million – but, local druggies, don't fret; it's likely to remain a Walgreens.
According to PropertyShark, the sale went through on June 30 for $11,015,385 to American Realty Capital, previously owned by "W 8 BROOKLYN AVENUE U, LLC" – a company believed to be owned by John Genovese (primarily since his name is on a few of the building permits). Genovese is the developer behind several of the area's Walgreens, including the one on Coney Island Avenue and Avenue W.
And, boy, is business good for a Walgreens developer. Genovese bought the property in 2007 for a paltry $2.8 million, meaning this flip had quite a nice return.
Thanks to localbroker for the tip.