Ave Z's "Better Life" Expands To Neighboring Storefront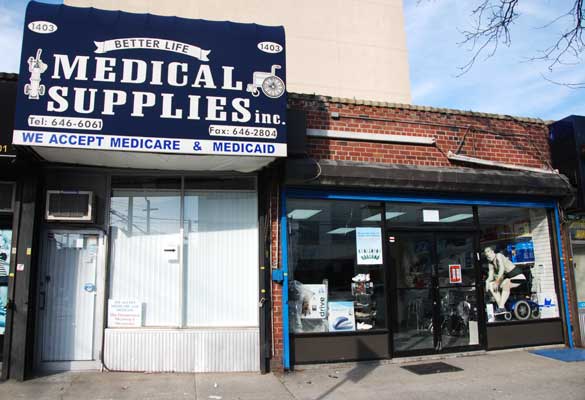 Better Life Medical Supplies at 1403 Avenue Z recently expanded into a vacant storefront next door, more than doubling its size. It looks like they plan to keep the original location, and have built an interior doorway connecting the two units.
The old storefront – 1405 Avenue Z – was previously occupied by 4Wires.com, a security system specialist. 4Wires moved out in July 2011, and the storefront has been vacant ever since.