Auto Shop Relocates Up Coney Island Avenue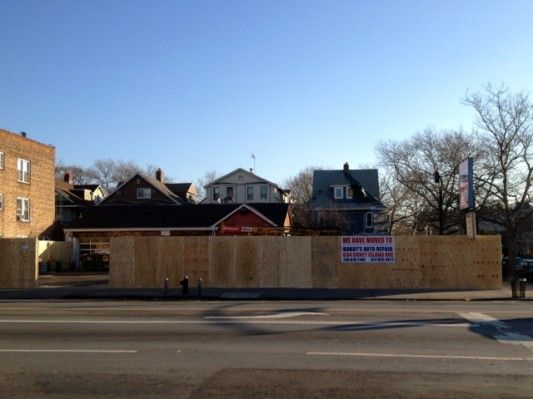 Eagle Auto Repair, on the corner of Coney Island Ave and Avenue H, is boarded up, and a sign says they've moved to Bobby's Auto Repair at 634 Coney Island Ave, near Avenue C, in what is a fairly new building across the street from Slocum Place. You can reach them at 718-676-1144 or 917-815-1027.
Nearby neighbors may be relived to see this space closed for now, as there had been some complaints about the business blocking the sidewalk on the Avenue H side with cars in various stages of repair.