Attending Zombie Survival Bootcamp? It's a No-Brainer!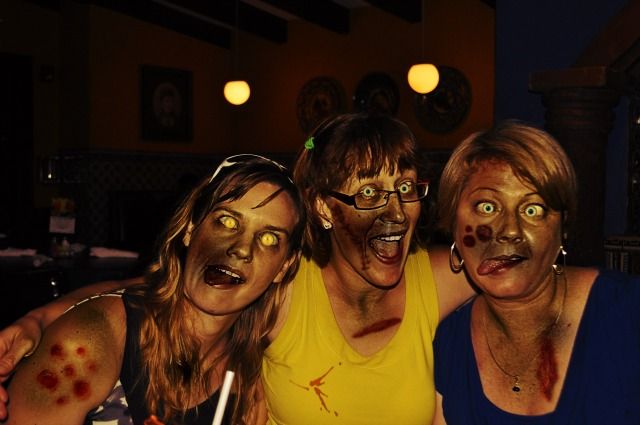 Zombies are quickly spreading across South Slope, ladies and gentlemen. It was only a matter of time.
Thankfully, Kimmy Reilly has your back.
The Armory personal trainer will be holding Zombie Apocalypse Survival Training Boot Camp in Prospect Park (near the 15th Street entrance) on Monday, October 22 and Monday, October 29 at 6:45pm. The 45-minute class will cost $10 per person. Here's what to expect:
Proper fitness attire and sneakers are required. Zombie make-up and fake blood are optional. Please bring a towel, bottle of water and be prepared to sweat!
For more information or to RSVP, email kimmyreilly@ymail.com.
That makes two zombie defense classes in the neighborhood this month. One more and we've got a definitely zombie athletics trend!