Attempted Murder Charges For Two Of Three Suspects In Shooting At Cops In Fort Greene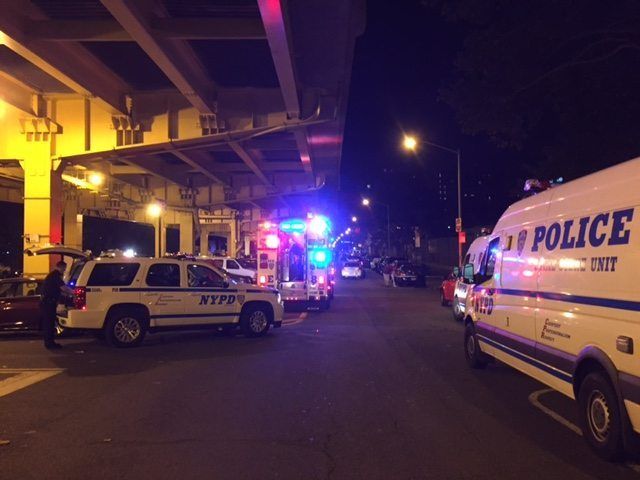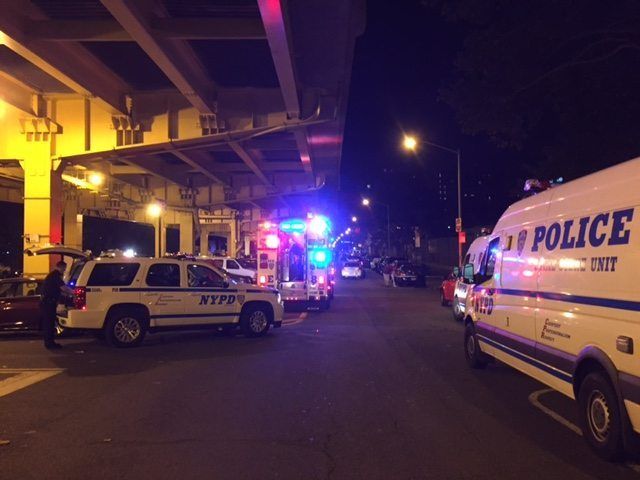 Two of the suspects arrested for allegedly shooting at police officers under the BQE last Thursday, October 8, have been officially charged with three counts each of attempted murder, attempted assault on a police officer, reckless endangerment, and menacing of a police officer.
Quashawn Smith, 23, and Davon Morrison, 24, both residents of the Ingersoll Houses, were arrested last week after the altercation that left an unmarked police car riddled with bullets. The three officers within escaped without injury, aside from some tinnitus/ringing in the ears from shooting their weapons.
Smith had been apprehended after taking himself to Beth Israel Medical Center in Manhattan for treatment of a gunshot wound to the leg — sustained from officers' return fire.
A 21-year-old also apprehended has not yet been charged.
It was around 10:43pm when plainclothes police officers in an unmarked police car reportedly spotted three men in a dispute near the intersection, under the Brooklyn Queens Expressway. When they turned the car around to investigate, "at least two" of the men allegedly shot at them, hitting the car multiple times and leading the cops to return fire and the suspects to flee on foot.
A .45 caliber Sar Arms firearm was recovered under the tire of a nearby vehicle, said police.