ATMs Down Following Truck Accident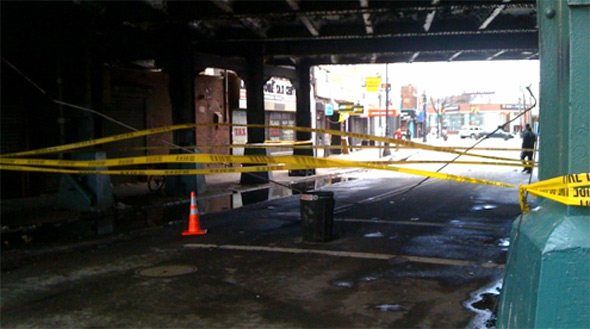 So it seems a number of local ATMs are unable to serve customers following yesterday's truck accident, which ripped off what appeared to be some sort of electrical component on the train station overpass at Sheepshead Bay Road and East 15th Street.
We're hearing that McDonald's ATM, as well as those at some delis and the Bay Ridge Credit Union are all out of order since the accident. Others, like those at the two closest banks, are still functioning fine.
We're not quite sure how the accident relates to ATM functionality – but we're just reporting what we're told on this one. Anyone else find similar problems in the area?
That accident, by the way, also caused Sheepshead Bay Road between East 15th and East 16th streets to be closed off all day yesterday until early this morning. Hooray, trucks!