Officer Liang's Trial Begins, Police Union Noticeably Absent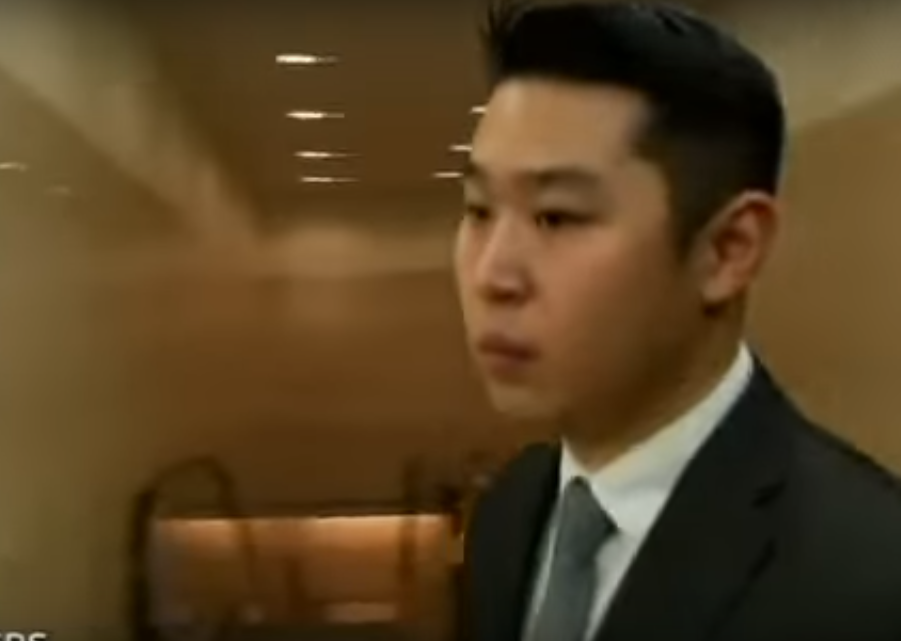 The trial of Officer Peter Liang — the rookie cop from Bensonhurst who fatally shot an innocent man in the stairwell of a housing project in 2014 — began last week.
Liang elected to have his fate decided by a Brooklyn jury rather than a Supreme Court judge, but while protesters gathered outside the courthouse to support the family of victim Akai Gurley, Patrolemen's Benevolent Association (PBA) officials were noticeably absent, reports Gothamist:
Instead, just two older PBA members loitered around the courthouse and kept to themselves. This was a stark difference from previous police misconduct trials, where the PBA has put itself directly in the spotlight to broadcast its steadfast faith in the near total infallibility of police officers.
"The PBA is obviously absent," a former NYPD officer who has been in attendance at the Liang trial told Gothamist. "The two guys who showed up were wearing windbreakers, not even suits. They looked like gangsters, and here's a cop in Brooklyn Supreme Court, fighting for his life, and pretty much no one is there."
As we've reported, the 28-year-old officer had been on a vertical patrol in East New York's Pink Houses, when his revolver — which he had drawn — fired into a dark stairwell, and the bullet ricocheted off a wall, fatally striking 28-year-old Gurley. Liang is accused by prosecutors of failing to immediately report the shooting.
Here's a short synopsis on how the trial is unfolding so far:
Monday, January 25: During his opening statements, the prosecutor assigned to Liang's case slammed the rookie officer for making no effort to aid the dying man.
"Instead of doing all he could, Liang didn't call for help, he stood there whining and moaning," said Brooklyn Assistant District Attorney Marc Fliedner reportedly said.
Tuesday, January 26: The next day, officers who responded to the scene to aid Gurley, described girlfriend Melissa Butler desperately trying to resuscitate the man, as well as the absent, "thousand-yard stare" on Liang's face.
Thursday, January 28: Cops who had previously patrolled the same housing project described the Pink Houses as among the city's most dangerous. They also testified that they are trained to draw their guns in certain circumstances, particularly where there is risk of ambush.
From the New York Post:
"Senior officers taught me to do so during training," said Parlo, who was assigned to the same patrol duty as Liang in 2014 when Liang killed Akai Gurley at the Pink Houses in East New York.
"Because the roof landing is a dangerous place?" the lawyer asked. "Yes," Parlo said.
The cops also countered testimony from the defense, which argued that Liang's gun fired on its own, because the type of gun Liang carried would require nine pounds of pressure to fire off a bullet.
Monday, February 1: Today, it seems the police union may have gotten the message, because there were 20 cops wearing PBA jackets in the court room. Before the trial was postponed due to a sick juror, the jury had been scheduled to hear from Officer Liang's partner that fateful night as well as Butler, Gurley's girlfriend.
Liang has been charged with six counts of manslaughter, criminally negligent homicide, reckless endangerment and official misconduct. If convicted, he faces up to 15 years in prison.