Assemblyman William Colton Urges Children To Participate In Summer Reading Challenge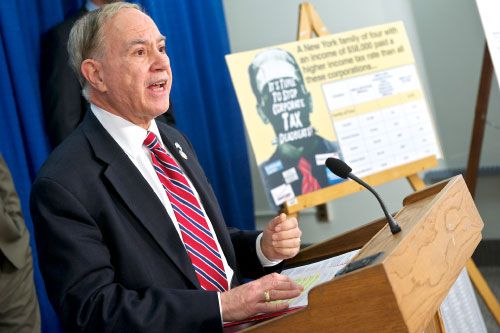 Wouldn't it be wonderful if your child received an official commendation from the New York State Assembly honoring them just for reading books all summer? Well, Assemblyman William Colton is reminding parents and encouraging children of all ages to participate in the upcoming annual Summer Reading Challenge, according to a press release.
The annual Summer Reading Challenge isn't hard to beat. All a child or a teenager has to do is read for 15 minutes a day, across a span of 40 days throughout July and August. Participants can mark off their progress using a calendar provided by Assemblyman Colton. Those meet the challenge will be awarded with a New York State Assembly Excellence in Reading Certificate via the mail.
"As a former educator, I know how important it is for students to read throughout the year," Assemblyman Colton said in a release. "The Summer Reading Challenge offers a fun and exciting way for children of all ages to read, expand their imaginations and learn new things all year round."
For more information about the 2013 Summer Reading Challenge, you can visit the website (www.summerreadingnys.org), or email Assemblyman Colton at coltonw@assembly.state.ny.us. You can also call Assemblyman Colton's Community Office at 718-236-1598 and speak with his staffers Sarawat Sarah or Nancy Tong.Do your future self a favor kids and crack those books.