Assemblyman Colton Echoes Calls For Fair Trial For Indicted Officer Peter Liang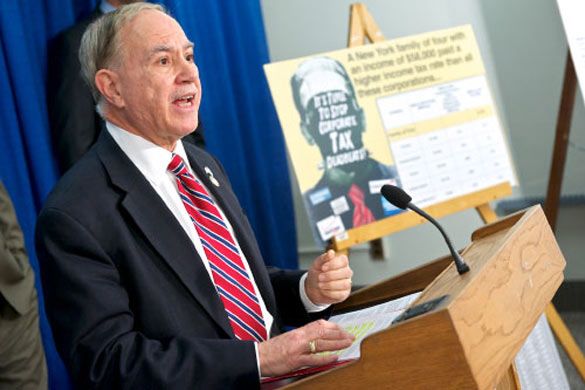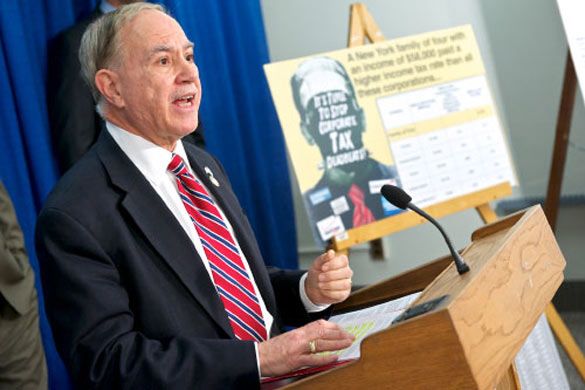 Assemblyman William Colton has added his voice the chorus of concerned community members demanding a fair trial for Officer Peter Liang, who was indicted in the death of Akai Gurley last month.
Speaking to a small crowd at the United Chinese Association senior center on Kings Highway earlier this month, Colton encouraged Bensonhurst's Chinese American community to mobilize and insist on justice for the young officer.
"A gun accidentally being discharged by an officer who has drawn the gun because he felt he was threatened… he was walking in a dark hallway, with a gun in one hand and a flashlight in the other, I don't see a criminal act," Colton said at the March 13 event. "But I do see the possibility of a criminal act in having stairways being unlit for weeks and months."
The indictment of the officer – whose discharged bullet ricocheted off a wall, killing Gurley – has created a great deal of upset amongst the Chinese American community, not only in Bensonhurst, but across the city. Now some are suggesting that Officer Liang has become a scapegoat for police brutality charges surrounding the deaths of Eric Garner and Michael Brown. A petition demanding justice for Officer Liang has garnered more than 120,000 signatures since it began circulating last month, and on March 8, several thousand protesters rallied outside City Hall for the young officer.
Neighbors and community activists said they are grateful for Colton's support.
"I appreciate that he is standing up and making a public statement. It shows that it's not just an issue concerning the Chinese American and Asian American community; it's about justice," said Yue Zhang, a professional from Midtown Manhattan.
He added that the City Hall rally "showed that there is a lot of anger in the community, and a lot of people have been thinking that Asians do not get fair treatment compared to other ethnicities… People deserve some answers about why Officer Liang was singled out as a possible poster boy for police brutality, when he was involved in an accident."
Phil Gim, a community activist and business owner from Queens who was at the rally and the March 13 event, expressed a similar sentiment.
"I think in the Chinese community, emotions are running very high already," said Gim. "We felt it should have been treated as an accident. That's the sentiment in our community."
While Colton stopped short of criticizing the grand jury decision, since not all the evidence presented has been made public, the assemblyman told us he felt a need to speak out.
"If you are saying there needs to be a criminal indictment, do you indict a rookie officer? Or do you look at the circumstances that put the officer in a darkened hallway?" said Colton. "I think they should have considered an indictment of NYCHA."
Community members also expressed concern over the portrayal of Officer Liang in the media.
"If it was an accident, why is he being portrayed as a murderer?" asked Zhang.
As an example of bias, Zhang and Gim referenced several media outlets that reported that Officer Liang had texted his union representative instead of administering aid to the victim, but when prosecutors later found no evidence that the text message happened, few publications reported that detail or printed retractions. (This article in DNAinfo does include the prosecutors' findings.)
Prosecutors did find that Officer Liang argued with his partner for four minutes, refusing to call in the shooting, and fretted, "I'm going to get fired over this." But Colton said he still does not believe that the confusion that may have occurred in the aftermath of the shooting warrants a criminal charge.
"The thing that troubled me about that is, if the basis of the criminal charge was not calling it in, there were two officers present to call it in, but only one was charged," said Colton.