Ask A Neighbor: What do you think of eliminating G&T programs?
BROOKLYN HEIGHTS – Earlier this week School Diversity Group issued a recommendation to do away with gifted and talented programs and add more school-based enrichment, among other ideas to de-segregate the city's schools.  We asked neighbors what they thought. Today – responses from Brooklyn Heights.
Q: A mayoral panel wants to eliminate gifted and talented programs for elementary-age students to desegregate schools. What do you think?
"I don't think they should take away those programs, just because it gives a lot of opportunity to children that do have gifts; and it will help them push the limit of knowledge. It gives them more opportunities to get into better schools plus parents are happy when their kids are in these programs they feel happy."
– Eder Herrera, 24
"I'm not in favor of eliminating the programs, but I am in favor of desegregating the schools."
Martha Elleman, grandmother in Brooklyn Heights
"I think it's the final stage of socialism, I think it's a mistake to have gifted children and people who are more intelligent than other people, categorized as throwaways. I think the educational system in New York is political. All this is a political maneuver and has nothing to do with education or children. Like, Mayor de Blasio run – he knows he can never be president – it's all political it's a grab for the free dollars. Delusional is the Word!"
– William Brown, 80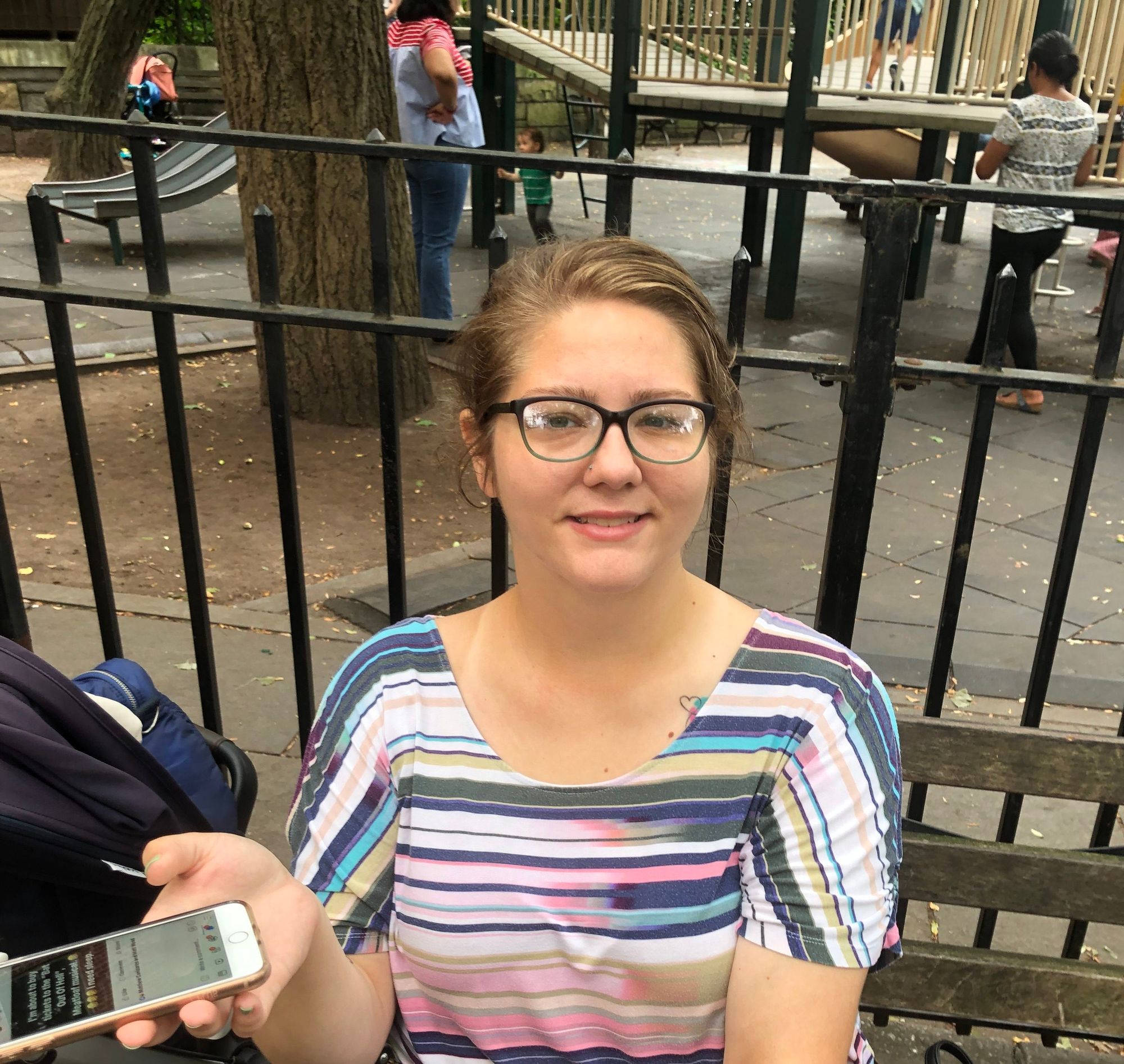 "I was actually in those programs when I was younger, and I actually liked the fact that it was challenging for me because I got bored with school. I feel some kids get bored with school because they need to be challenged more so it's something I personally would love to keep in schools."
– Jessica Rector, Baby Sitter in Brooklyn Heights
"I think that's great, a lot of it is special treatment and they need to be together with the other kids; instead of wasting time and getting special treatment."
– Adalyn Downes, 41