As Outrage Grows Over Eric Garner's Death, Questions Are Raised About Use Of Police Force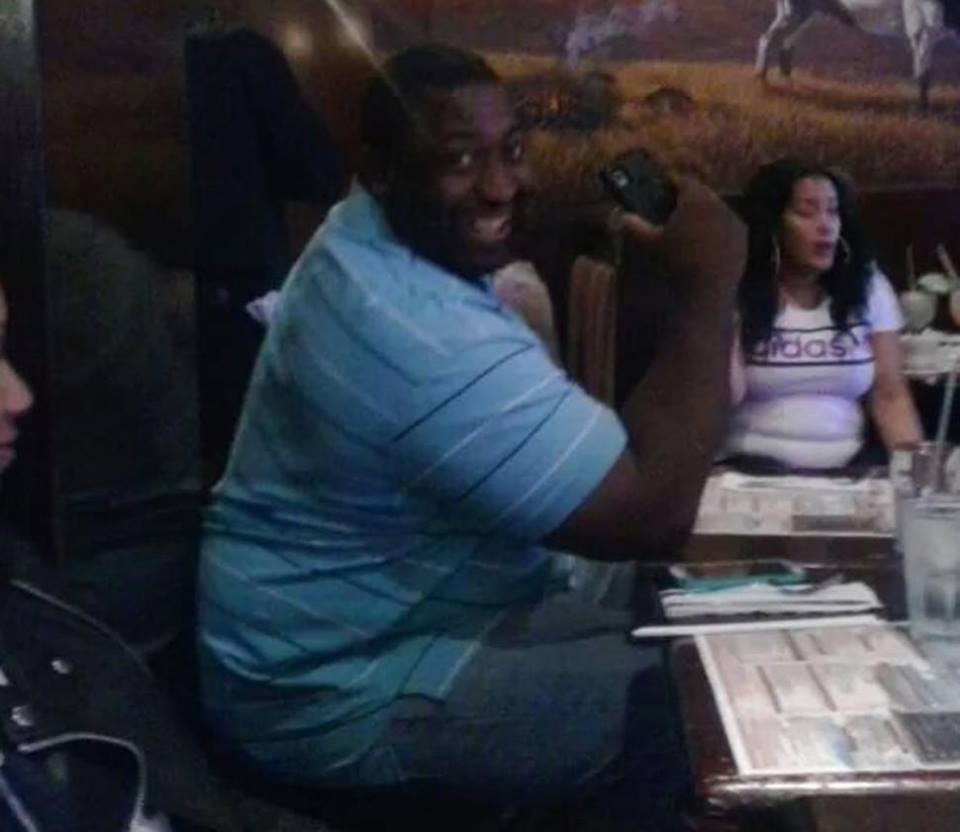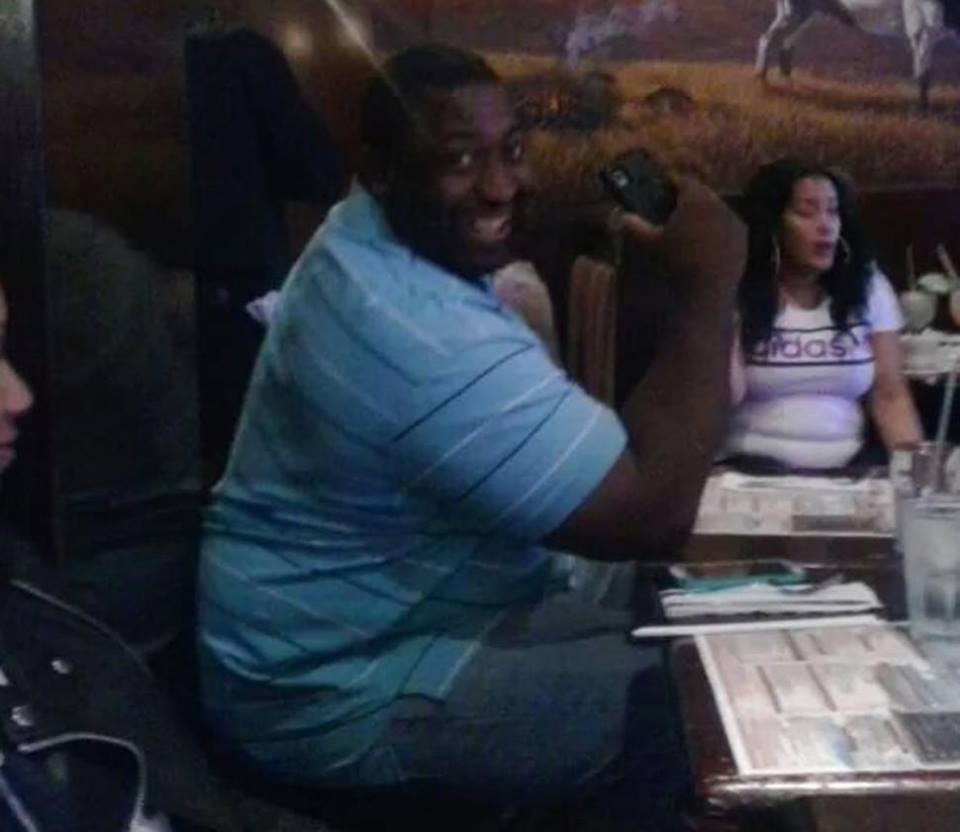 The death of a 43-year-old Staten Island man who died last Thursday after a police officer put him into a chokehold, and whose head officers seemed to slam into the sidewalk, has resonated with people across the city, with everyone from lawmakers to community advocates calling for change to a system being described as deeply flawed.
In a Daily News column today, Harry Siegel remembers the men from whom he once bought cigarettes at a Ditmas Park bodega – and he ruminates on a system that  allowed a man described as a "gentle giant" to die, after his only crime was selling untaxed cigarettes.
Watching the brutal video of the police bringing down Eric Garner, never to get up again, I though about Mo and his cousins at the Ditmas Park bodega I bought my loosies from for years. They're part of the neighborhood, keeping an eye on the street and watching out for their neighbors. They don't sell to strangers, to avoid fines or losing their license to sell smokes, but they don't worry about getting arrested, let alone killed.
It's a permanent tension, that in rightly focusing their efforts where crime is highest, police can easily make criminals of the people they're charged with protecting, and upping the opportunities for the sort of ugly encounters that leave scars, or worse.
Garner, who had a lengthy record for selling loosies and other petty things, was someone who the cops and EMTs Thursday plainly saw as a skell — even as the people from his neighborhood now mourning him describe someone very different, a good-natured father of six who, like Mo, helped break up fights and keep an eye on his street.
Following Garner's death, a barrage of criticism has been issued, and the cop who reportedly placed the 43-year-old in a chokehold, Police Officer Daniel Pantaleo, has been placed on "modified assignment pending further investigation," according to a statement from the NYPD.
Mayor Bill de Blasio, meanwhile, held a press conference with NYPD Commissioner Bill Bratton before the city leader flew to Italy for his vacation.
In a transcript of the press conference released by the mayor's office, de Blasio said:
Like so many New Yorkers I was very troubled by the video I reviewed earlier today. I have instructed Commissioner Bratton to ensure that there will be a full and thorough investigation of this incident. We at City Hall will be working closely with Commissioner Bratton, with Richmond County DA Dan Donovan, with elected officials and community leaders–in fact we have been in constant conversation with elected officials, community leaders and clergy throughout the day.
I want to note something that is true every day in New York City–the men and women of the NYPD are handed an enormous responsibility. The responsibility of keeping us safe, but also the responsibility of making very difficult, split-second decisions in trying circumstances. It is too early to jump to any conclusions about this case–we must wait for all the facts and details of the incident to emerge.
But I assure all New Yorkers, there will be a full and thorough investigation. Commissioner Bratton and I are deeply committed to strengthening the relationship between community and police in New York City in all of our neighborhoods. As Commissioner Bratton has said repeatedly: our police must be compassionate, constitutional and respectful in all we do.
The NYPD is the most effective police force in this nation and is at its best and at its most effective when it has the support and respect of those that it protects. That is what we are working for every day. In light of yesterday's events, now more than ever we must come together as New Yorkers. As we search for answers and come to terms with this tragedy, let us keep Eric Garner and his family in our hearts.
Bratton, at the same press conference, addressed officers' use of force – particularly chokeholds, which has come under much scrutiny in recent days:
The issue of chokeholds has been one that the department began to address back as early as the 1980s, and over years has refined its policies and procedures relative to it. As recently as last year, when another order was issued to the effect that chokeholds are in fact prohibited by the NYPD, as they are, in fact, by most police departments in the United States, because of the concerns of potential death arising from them. So I have instructed, and you see with us Deputy Commissioner of Training Ben Tucker, to review the video but also to review all of our policies and to move forward, if necessary, with a reminder, retraining if appropriate, but at the minimum a reminder of the department's policies as it relates to the use of a chokehold which is in fact prohibited by the department.
When asked by a reporter if Bratton views the usage of chokeholds as "a widespread problem," the commissioner said:
We do not. No. This is my first exposure to it in the six months I've been police commissioner and my seven years at the Los Angeles Police Department, which was a frequent user of that policy prior to 2002, that it was a relatively infrequent occurrence.
And, when asked if what happened to Garner was a chokehold, Bratton, at the same conference, said yes:
Yes, as defined in the department's patrol guide, this would appear to have been a chokehold. But the investigation, both by the District Attorney's office as well as by our Internal Affairs, will seek to make that final determination as part of our investigation. For purposes of the department, it would be an issue of if it's a violation of our policies and procedures. As to whether in any way shape or form a violation of law, that would be a determination of the District Attorney's criminal investigation.
What comes of all of this? In the light of this tragedy, many have said now is the time to create the kind of pressure that results in change. But what does that change mean? What do you think of what happened with Garner and its ramifications in the city, including in our neighborhood?
Again, Siegel writes:
But so far Bratton, as (former NYPD Commissioner Ray) Kelly did before him, has pressed cops to keep the pressure up and the numbers down. With less serious crime, that means a lot of interactions between police officers and people who've done nothing much, or nothing at all, wrong.
To enforce the law on our behalf, we empower the police to use force and, no matter how well trained they are, every encounter has a chance of going wrong.
It's crucial police are focused on laws that matter, and enforcing them fairly. But right now, there's a "common sense" standard about who and what warrants police attention, with all the potential for violence, arrests and more that brings.
We'd really like to hear your thoughts on all of this – these are serious and messy questions that merit debate.
Photo via Justice for Eric Garner