Artist Renderings Of Sheepshead Bay Rd Development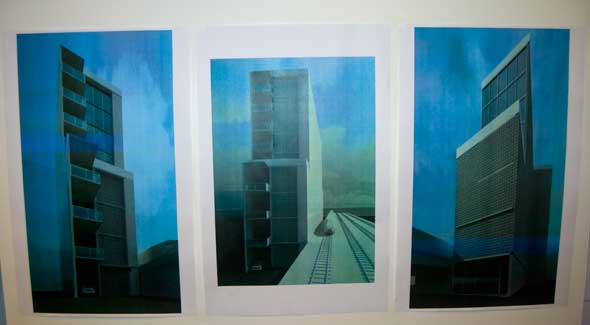 Earlier today we reported about Community Board 15's rejection of a special permit application to reduce the number of required spaces at 1501 and 1401 Sheepshead Bay Road. During the meeting, the architect flashed these artist renderings of the 1501 Sheepshead Bay Road location. The left two images are the view from Avenue Z, while the right picutre is the view from Sheepshead Bay Road.
As we've reported, the Avenue Z side is the entrance and exit to the garage. The buildings next door on Avenue Z (not pictured) are one story, and on Sheepshead Bay Road they're two stories.
We're not quite sure how true to scale the renderings are. The clearance between the subway tracks and the building is about 12 feet, according to the developer. Here's a photo of that space now – the property is only the fenced in area: