Arthur Potts Dawson Wants You To Eat Your Vegetables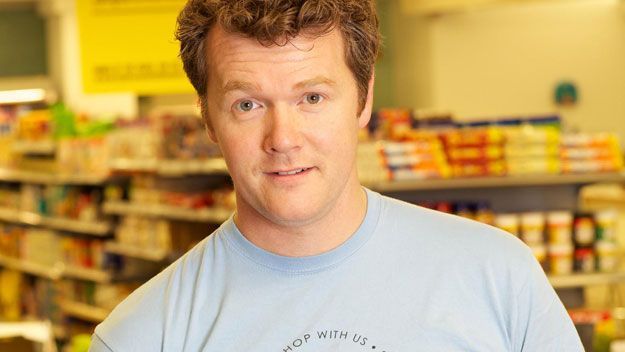 photo via Channel 4
Vegetables! What is up with them, am I right?
Tomorrow night, Brit veggie powerhouse Arthur Potts Dawson going to be at Community Bookstore to answer that question. And if anyone should know, it's this guy: not only is Dawson one of the most eco- and sustainability conscious chefs in the world, he's also the co-founder of London's The People's Supermarket — the UK's answer to the Park Slope Food Coop. (He's also a reality TV star — "The People's Supermarket" aired for the UK's Channel 4.)
According to the PSFC's blog post on the subject — they're co-sponsoring (they would be) — Dawson's going to be talking about and signing copies of his new book, "Eat Your Vegetables," which is indeed a book about eating your vegetables. But bare with him here: this is no moralistic vegetarian tract. "This is not a book about being vegetarian or vegan nor is it a vegetarian cookbook," the event description promises."It's about adopting a new way of life with regard to the foods we eat."
Things get crunching at 7pm tomorrow night (Tuesday, 9/11) at Community Bookstore on 7th Ave between Garfield and Carroll. Obviously, there will be vegetable snacks.