Art Station To Open On Avenue U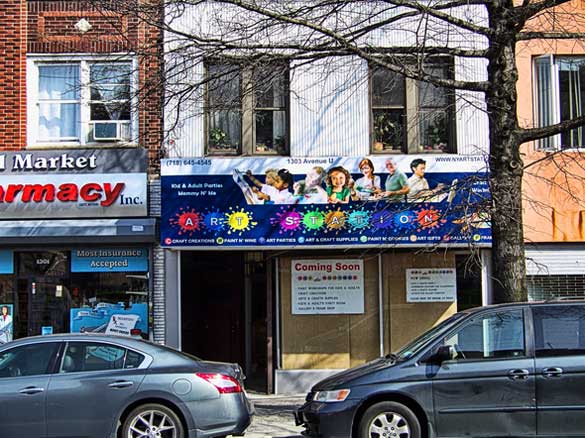 Avenue U will soon be home to Art Station, a new business selling art supplies and services.
Located at 1303 Avenue U, the storefront was previously home to White's Silk Shop, a fabrics and home decorating business.
Welcome to the neighborhood, Art Station!
Thanks to Lisanne for the photo and tip.