Art And Antiques Appraisal On June 12th At Zelda's Art World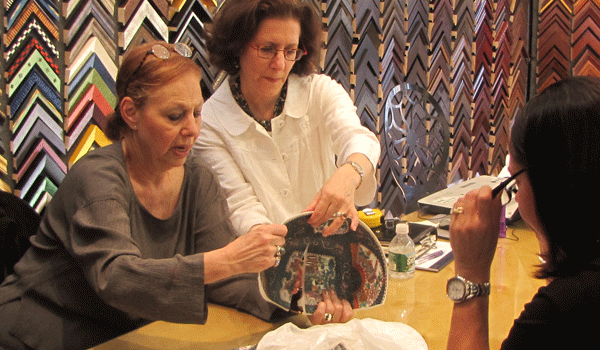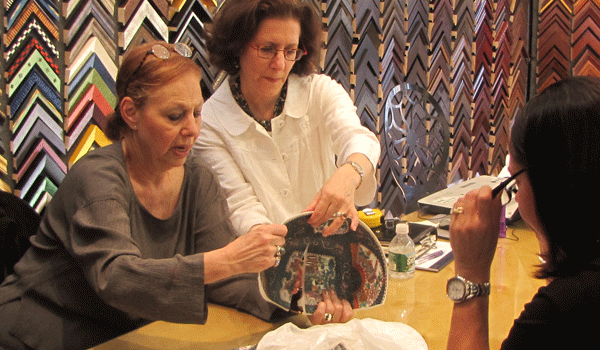 This charity event and post is brought to you by Zelda's Art World.
Zelda's Art World in Midwood is excited to host their 3rd Art, Antiques and Collectibles Appraisal Event to benefit the breast cancer support fund at Beth Israel Medical Center.
In 2011, Art World's in house custom frame shop had a number of clients who wanted more information about the art and art objects they had acquired, especially how much they might be worth. A search for an Art appraiser in New York City willing to make the trip to Brooklyn led Zelda's frame shop manager Irvin Stafford to Helaine Fendelman, a generalist fine art and antique appraiser headquartered in Manhattan.
Helaine turned out to be the real deal, with a list of credentials that wouldn't stop, Mr Stafford said. Helaine Fendelman is a past president of the Appraisers Association of America, an instructor at the NYU Appraisal Institute, has a column in Country Living Magazine called "What Is It? What Is It Worth?" and co-hosted the popular PBS television program, "Treasures in Your Attic. " She has curated exhibits at the American Folk Art Museum and is the author of numerous books on antiques and collecting including "All About Appraising: The Definitive Appraisal Handbook" and "The Official Identification and Price Guides to American Folk Art and Holiday Collectibles." But with more than 30 years of experience in arts and antiques, would she be willing to take the 5 train from Gramercy Park to the Flatbush Junction?
Luckily, the answer was yes, if she could also raise money for her charity during a fun and informative event, and so for the 3rd time, collectors of fine art and antiques can bring their treasures to have their mysteries solved, enjoy a gathering of other Brooklyn art lovers and collectors, and give to a great cause all at the same time. Helaine's generosity and passion for her cause are truly inspiring as she donates her time and expertise to many similar events, each time asking for a minimum donation of $25 per item appraised, with a maximum of 5 items per person. A Beth Israel representative will collect personal checks from participants at the event. Helaine will be providing verbal appraisals with a price range given for value. In many cases she can also point the owner in the right direction if they're looking to sell since she knows most of the major dealers in the area. Zelda's Art World hosts the event for the benefit of its clients, but it's Helaine who really makes it fun as she delves into the sometimes hidden past and interesting stories behind the things we love.
If you're interested in having something appraised by Helaine, register your intent by calling 718-377-7779 and asking for Irvin or Jack or by emailing  frames@zeldasartworld.com. Even if you don't bring anything to be appraised, spectators are welcome to the store from 5-7pm on Wednesday, June 12 for our local version of Antiques Road Show.  Also, you can go to their website for more information and a complete list of the types of items Helaine will appraise.
Zelda's Art World
2291 Nostrand Avenue bet Ave I & J
Brooklyn, NY 11210
718-377-7779
www.theframeshopatzeldas.com
frames@zeldasartworld.com