Are You Ready For A Throw Down? – The Bite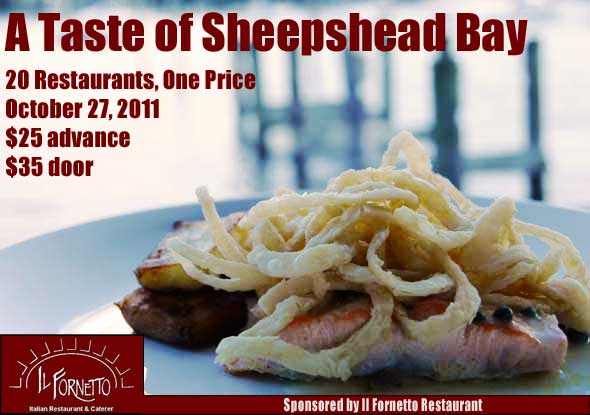 Are you ready America? On October 27, 2011, Sheepshead Bay will reclaim its long lost crown as Brooklyn's – nay, New York City's – ultimate food destination. Join us as 20 local restaurants and assorted food mongers throw down their best at the inaugural A Taste of Sheepshead Bay.
I can't tell you folks how long I've wanted to write those words. I hope you've longed to hear them. On the 27th, it all becomes a reality. Come out and join us for this once-in-a-lifetime event.
Here at Sheepshead Bites, we've never hidden our disdain for the hipster lifestyle or the media obsession with the food and culture scene of "Brooklyn" that stops at Prospect Park.  The "media elite," to steal a term from the right-wing, ignores what is happening in Southern Brooklyn. I don't know why they do it, and frankly it's their loss. Our food scene is ever changing and expanding.
So while the king is looking down, this jester's going to steal the thorny crown and return it to our neighborhood. Die, Williamsburg – die!
I've written before about our neighborhood's vast diversity of food offerings. A Taste of Sheepshead Bay is going to lay it all out for you. We've selected a few of our favorite food vendors for this event. We are presenting the best of the bay, not the most expensive or the fanciest foods, but the best.
Ladies and gentlemen, in no particular order, I give you the presenters at A Taste of Sheepshead Bay.
And we have a surprise for you. Two of the local cooking schools will be providing us with samples right from their classrooms.
And we're not done yet, there's still a few more surprises up our sleeves.
Wow, look at that line up. I hope I didn't leave anyone out. I'm getting hungry just reading it. I think we've just about covered every cuisine available in our neighborhood. Tickets are limited – so buy yours today. This will sell out.