Arborcide at PS 139 Playground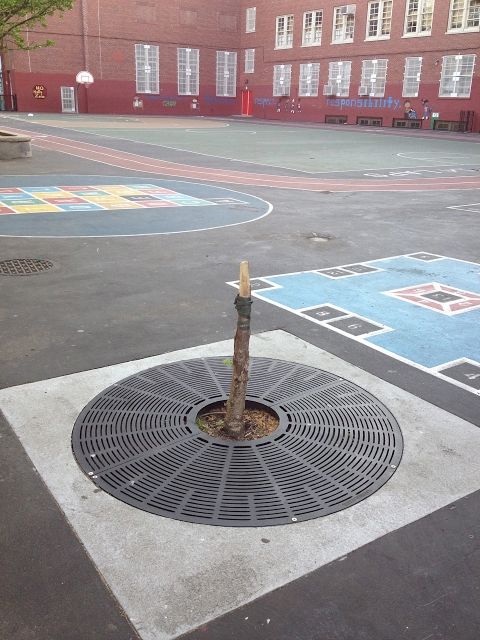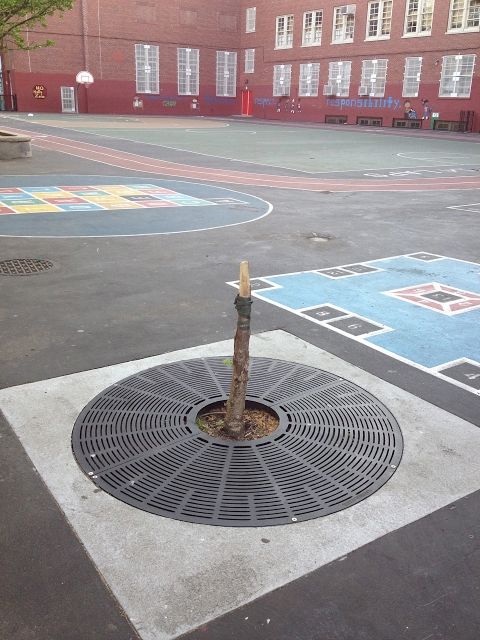 This was the scene this morning at the Argyle playground at PS 139. A neighbor sends in these photos of a tree inside the playground which was snapped in half, the top half tossed through a basketball hoop.
There are so many things wrong about this I don't even know where to begin, but here's one: arborcide is illegal and punishable by law, but only if anyone is caught, and then if it's pursued by the city. I filed a forestry service request, but if you know any additional details, call 311.