Apply To ArtBuilt's Residency Program At Thomas Greene Park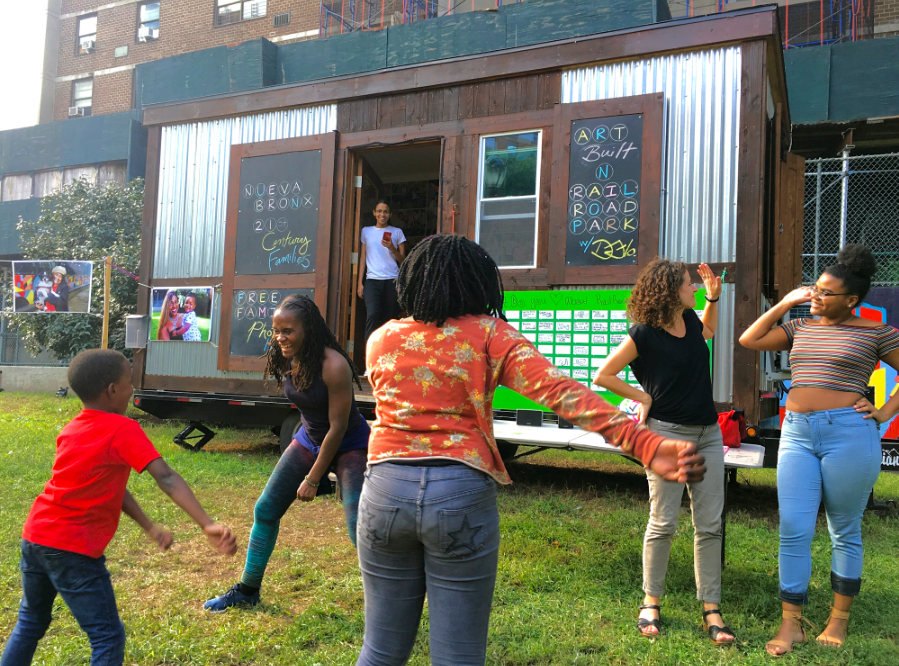 GOWANUS – ArtBuilt and NYC Parks are bringing the Studio in the Park residency program to Gowanus and are currently accepting proposals from artists.
ArtBuilt brings arts and cultural programming to parks and plazas in underserved neighborhoods, transforming public spaces into creative venues. Studio in the Park promotes activities that engage local communities with pubic green spaces. The program launched in 2015 in partnership with the Queens Museum providing an artist or artist collective with a 150-square-foot mobile studio parked at an NYC public park. Over a six week period, the selected artist creates a community-engaged art project.
With additional funding provided by the National Endowment for the Arts (NEA), ArtBuilt was able to expand the residency program across all five boroughs in 2018 and 2019, with this year's sites planned for Thomas Greene Park in Gowanus and Stapleton Waterfront Park in Staten Island.
Artists are invited to submit proposals for both sessions, with the Gowanus residency taking place from August 15 to September 30. Proposals should align with:
Neighborhood Change – rezoning/development; housing justice and affordability; public housing; gentrification; neighborhood preservation
Ecology/Environmental Justice – the Gowanus Canal; urban ecology; Brownfields; Combine Sewer Overflow (CSO); flooding/climate change; waterfront access; heat island impacts; and open space
Cultural Cohesion – building connections across the neighborhood's diverse population
A project that has already "gone through a previous iteration in the local community" and that "demonstrates clear ideas and actions to interface with the public" would be the best fit for the program, according to the ArtBuilt website. The non-profit organization is partnering with Arts Gowanus, the Gowanus Canal Conservancy, Friends of Thomas Greene Park, and Textile Arts Center on the Thomas Greene Park project.
The selected artist will be required to: work from the provided studio a minimum of 15 hours per week, including at least one weekend day per week; allow public access to the studio (during predetermined times); and collaborate on a minimum of 2 to 4 public programs with community partners (including the opening and closing events).
The artist will receive a $3,000 stipend (for supplies and marketing) as well as use of a mobile studio space equipped with electricity, air conditioning, and wi-fi, for six weeks.
The deadline to submit a proposal is Monday, April 8. The winning proposal will be announced in early May. Go to ArtBuilt to learn more and to apply.
Bounded by Third Avenue, Douglass, Nevins, and DeGraw Streets, the Gowanus park is named after Thomas Greene (1911-1988), a community leader and resident of the Gowanus Houses. Thomas Greene Park features picnic tables, two basketball courts, four handball courts, and is adjacent to the Double D pool.