Apply For An Affordable Micro Unit At Fort Greene's Caesura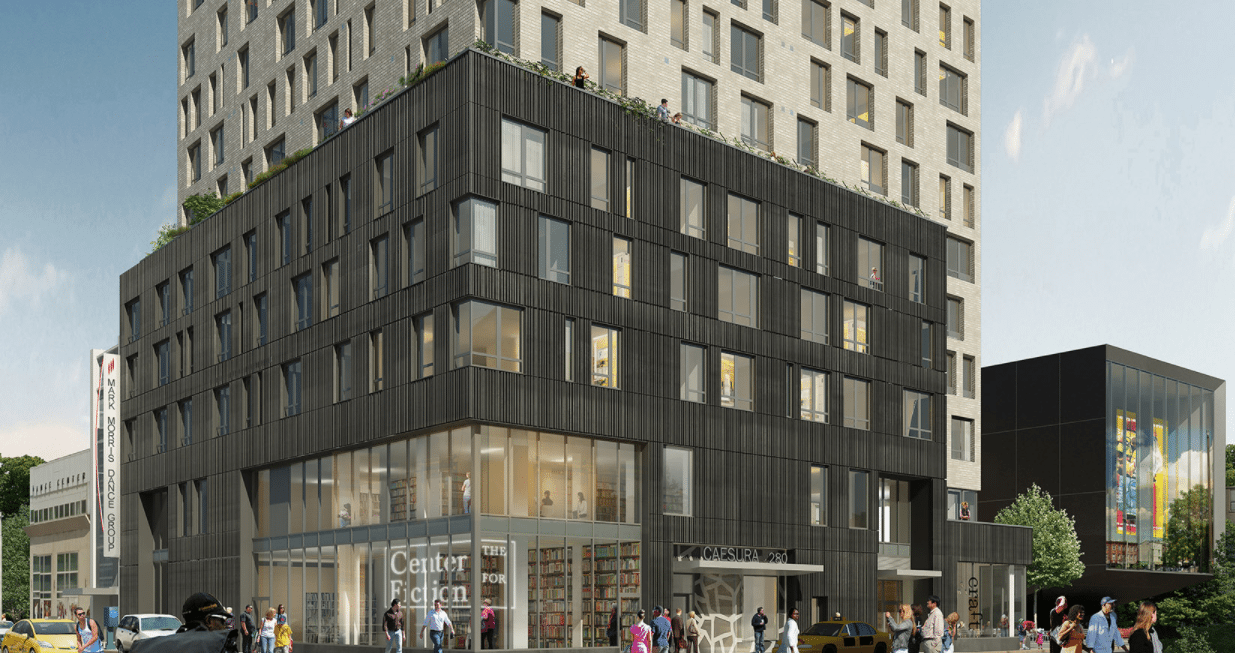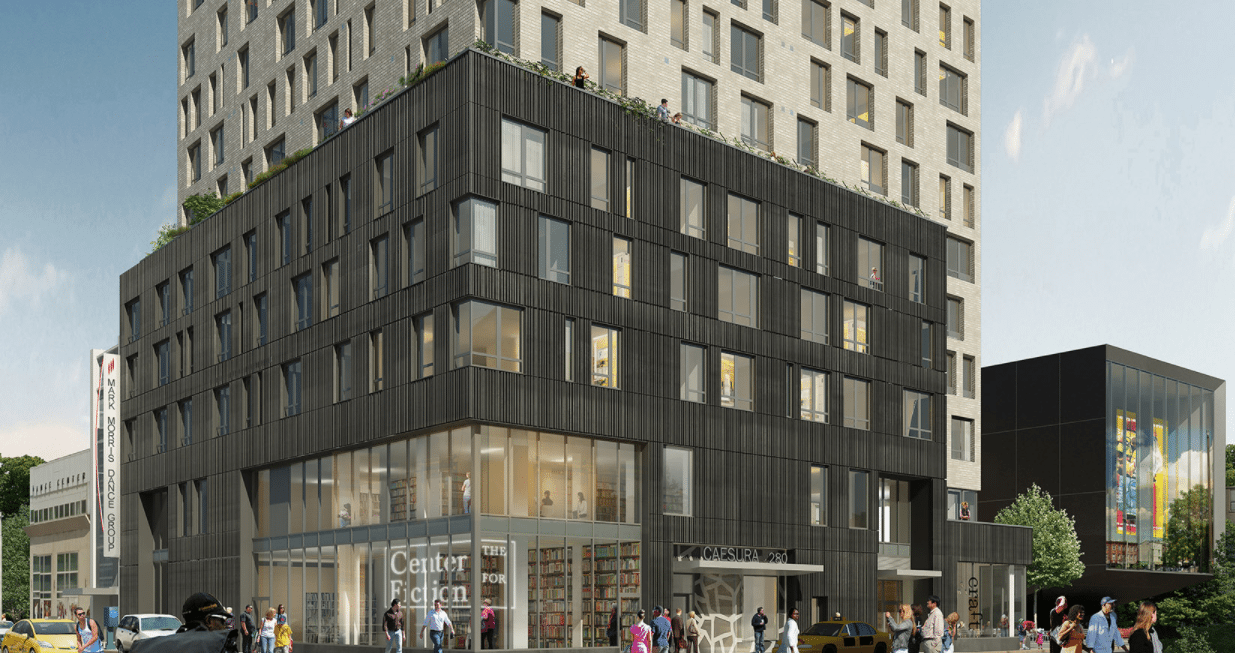 The lottery launched yesterday for 49 affordable rental units at Caesura, a newly constructed development located at 280 Ashland Place consisting of affordable, middle-income, and market-rate apartments.
Located across from BAM on the corner of Lafayette Avenue in Fort Greene, the 12-story building will house 123 apartments, with 49 set aside as affordable units, 13 of which are micro units. Seven of the micro units will be available to rent for $886/month by an individual earning between $32,709 to $66,800 a year (or 80% of the area median income). Six of these micro units will rent for $1,482/month for individuals earning between $53,143 to $110,220 (or 130% of the area median income).
Three standard-size studio apartments will go for $1,078/month for a renter earning between $39,292 to $66,800, while three additional affordable studios will go for $1,794/month for someone earning between $63,840 to $110,220 a year.
Six one-bedroom units are available for $1,360/month or $2,255/month while 24 two-bedrooms are available for $1,642/month or $2,715. The annual household income requirements vary depending on how many people will live in these units (see the chart below for more info).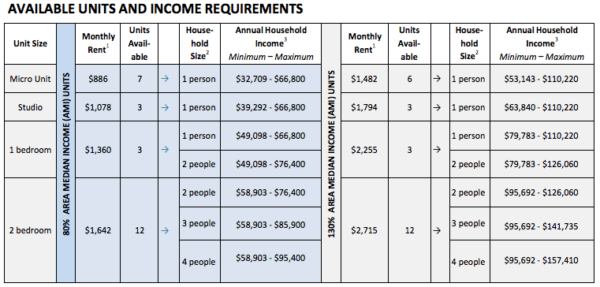 All units feature hardwood floors, porcelain tile bathrooms, Caesarstone quartz countertops, and keyless entry. For an additional fee, residents can opt in to Ollie, a program offering hotel-like conveniences, such as high-speed WiFi, cable television, and weekly cleanings.
Amenities include: a rooftop garden, fitness center, community lounge, conservatory, bike room*, tenant storage*, laundry room*, and a package room. The asterisks indicate additional fees.
Residents of New York City will receive a "general preference" for these apartments according to NYC Housing Connect, however 50% preference will go to residents of Brooklyn Community Board 2 (which includes Boerum Hill, Brooklyn Heights, Brooklyn Navy Yard, Clinton Hill, Downtown Brooklyn, DUMBO, Fort Greene, Vinegar Hill, and Wallabout). Five percent preference will also be given to municipal employees.
Five percent of the affordable units will be set aside for applicants who are mobility-disabled and two percent for vision- or hearing-disabled applicants.
To apply, go to NYC Housing Connect. Deadline for applications is Friday, August 11.
And don't forget to apply for one of the 15 available affordable units at The Brooklyn Zinc, located at 313 Saint Marks Avenue (between Underhill & Washington Avenues) in Prospect Heights. That deadline is Wednesday, June 21.