Anyone Notice One Of The New Belt Parkway Bridges Opened Last Night?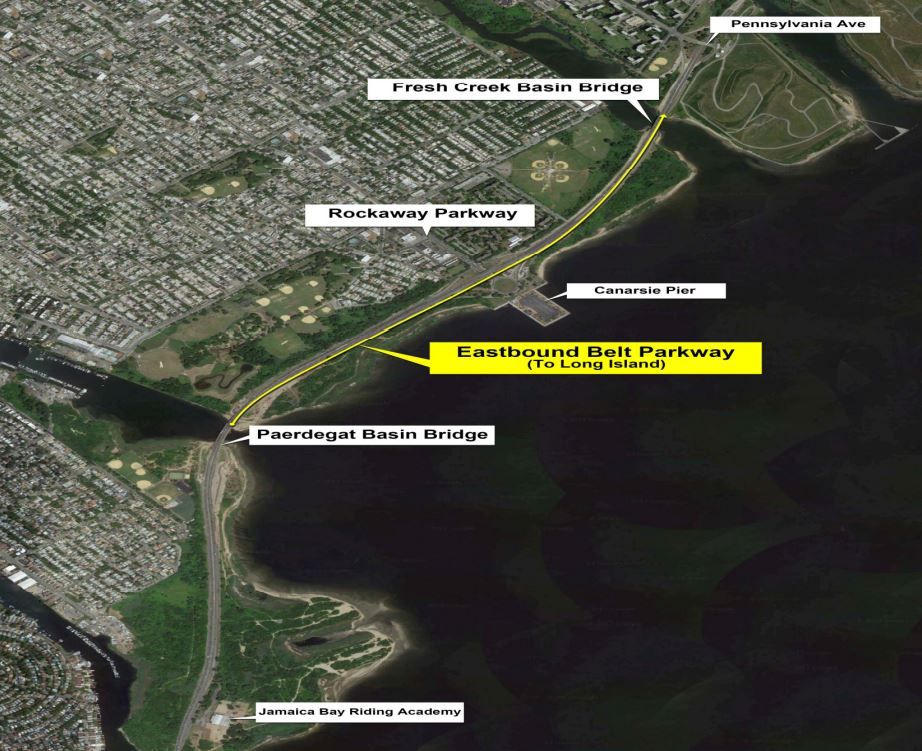 Last night, beginning at 10:00 p.m., the three lanes of the eastbound Belt Parkway between the Paerdegat Basin Bridge and Fresh Creek Basin Bridge (between exits 11 and 13), shifted right – leading commuters from the existing roadway to the newly completed roadway. That'll allow a smoother transition onto the recently constructed eastbound bridge.
Have you been on the new road and bridge yet? Better? We hope so. 'Cause it's taking long enough, and the entire project – which includes replacing a total of seven Belt Parkway bridges – isn't slated to be completed until 2017.