Anti-Semitic Incident At Jewish Children's Museum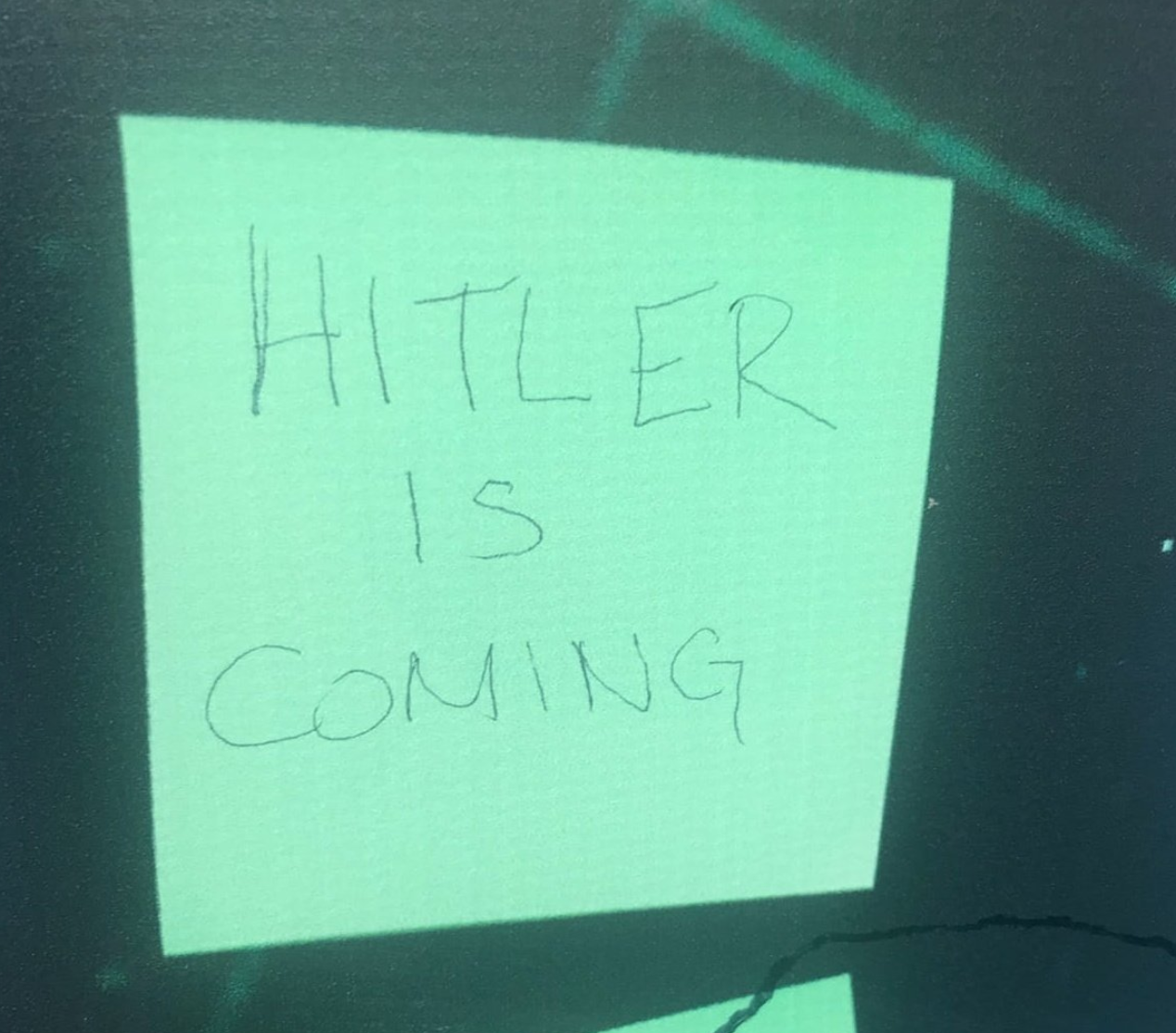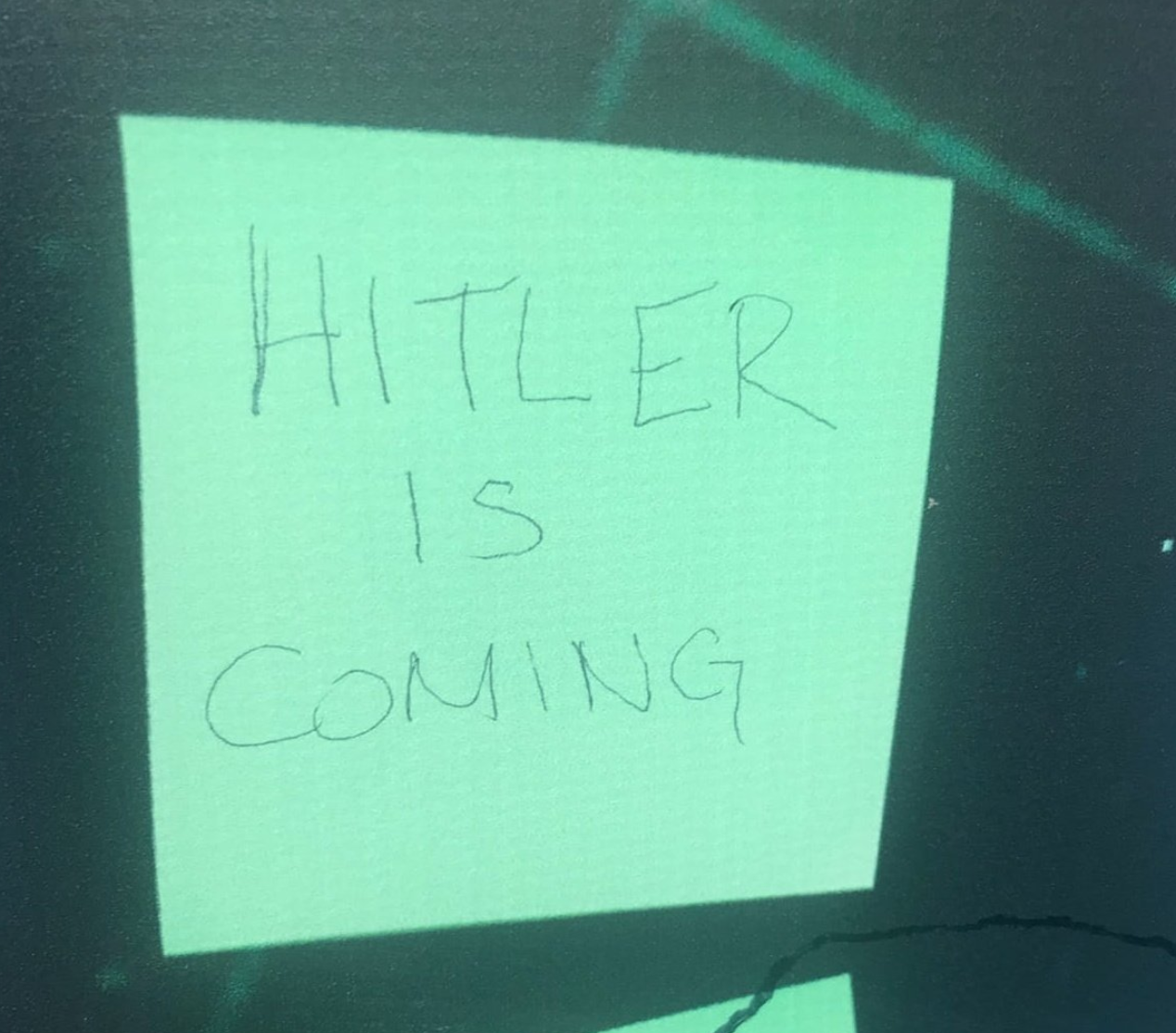 CROWN HEIGHTS – Another act of anti-Semitism. Last night, a note saying "Hitler is coming" was on a billboard at the Jewish Children's Museum (JCM).
The hateful note was placed on an interactive billboard at the Jewish Children's Museum. It's a billboard where people are encouraged to write on post-its on how they would "Transform the World."
At about 8 p.m. on Thursday, May 30, cops were alerted of the hateful message. It is being investigated as a hate crime. Rabbi Mordechai Lightstone, who is a community member, says the incident is just awful.
"It's always upsetting to see the specter of antisemitism continue to loom in our city," he told Bklyner. "The darkness of this hate can only be removed by increasing in light – by making sure that all of us remember the common bonds we share and the responsibility we have to each other as humans made in the image of our Creator."
This is not the first time JCM has had to go through something hateful. In 2017, the Museum was evacuated after the security team received an email stating there was a bomb on the premises.
NYC Council Speaker Corey Johnson tweeted that he "was horrified and sickened that anyone would deface JCM Brooklyn with such vile hate speech."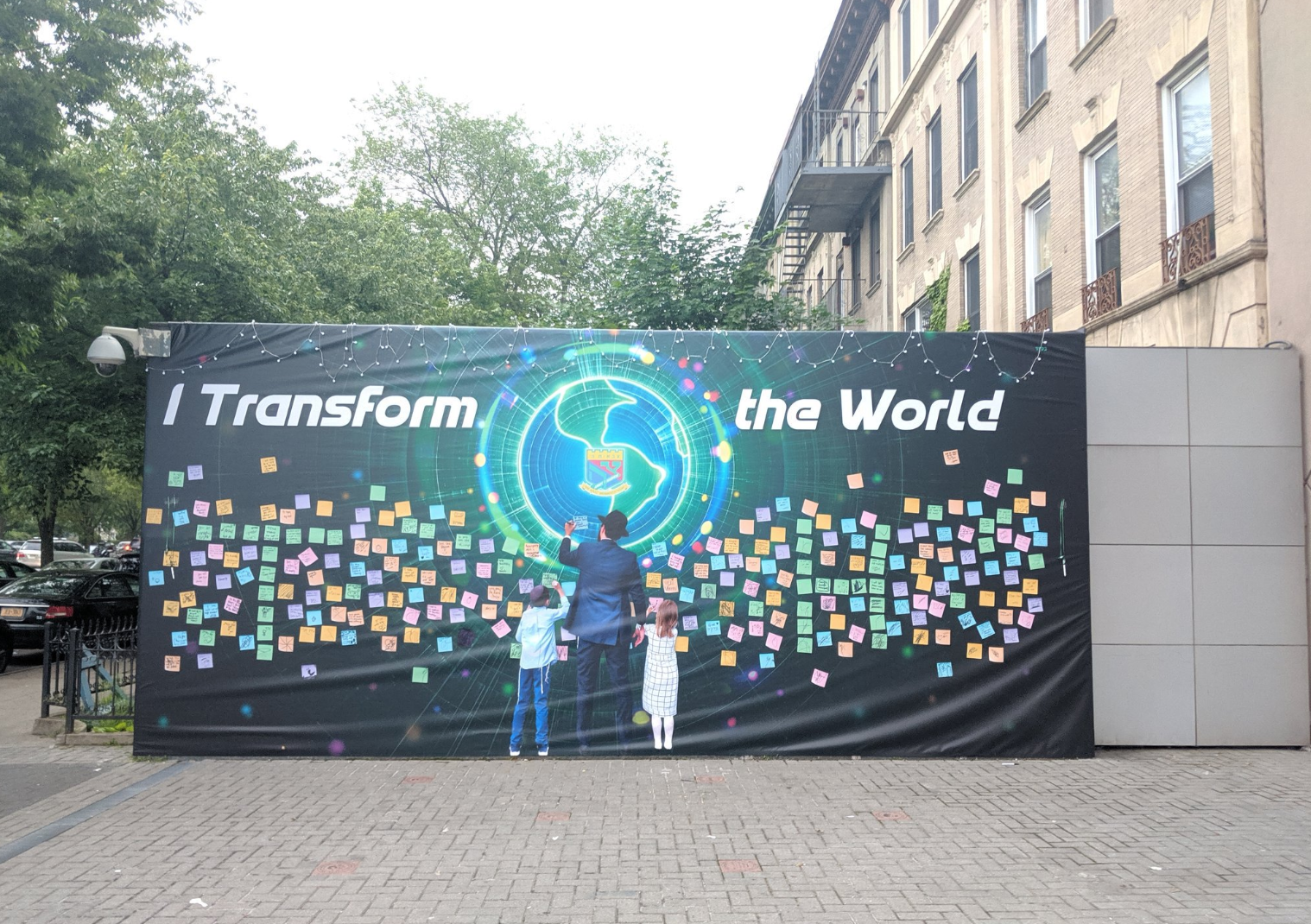 Borough President Eric Adams had this to say. "No form of hatred is excusable, but it is particularly disturbing to see children being targeted by a note making light of the Holocaust."
"We can't become desensitized to these horrors, and we can't dismiss them as harmless and trivial. The dramatic rise in attacks on Jewish people in New York is a reminder that creating a climate of hatred inevitably leads to violence," he said. "We will not be daunted. We will not turn away. We will stand with our Jewish brothers and sisters every day and combat anti-Semitism in all its forms."
Governor Andrew Cuomo also commented on the incident by sending out an email titled, "Stand up against hate."
"Yesterday, the Jewish Children's Museum in Brooklyn, a place meant to bring people together, was targeted by hate-filled rhetoric," he said. "These ongoing threats and incidents are repugnant to the concept of the State of New York. We are New Yorkers; we applaud diversity, we understand that we are all different and we accept everyone, no matter your race, religion or culture."
"'Bias-related crimes are not just wrong and immoral — they are illegal. The people who are behind these abhorrent activities should be ashamed, and it must stop now," the email continued. "We have zero tolerance for racism, discrimination and hate crimes in the State of New York, and we must be the state that sets a different example in this rising tide of hatred."
"We will not tolerate this, and we will not allow the repetition of these heinous acts to result in complacency. Choosing to remain silent is not an option."