Another Storm May Bring High Winds, Waves and Storm Surge Next Week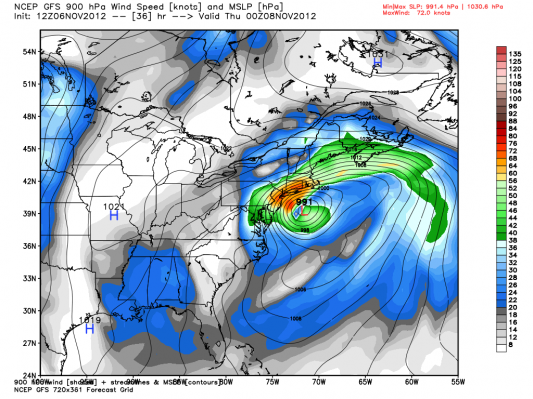 Remember when the weather was warm and pleasant? Those were a nice few days.
Several independent forecast models are now pointing towards a storm headed for the tri-state area on Sunday, reported Rob White at Original Weather Blog. Forecasts include "36-48 hours of a nearly continuous pounding of the area," wrote White, with strong winds, high waves, higher than normal tidal waters and a significant storm surge that can do serious damage because Sandy wiped out many barrier islands, sand dunes and natural protections along the coast. Precipitation is not likely to cause many issues in and of itself.
You can view several detailed forecast maps here.
Last week's nor'easter slowed Sandy recovery and caused power outages throughout the region. Even more trees fell in our area, causing subway and traffic delays. This upcoming storm could have similarly negative effects on areas affected by this past month's weather.
Although we may wish that they'd been wrong, it's been a memorable month for meteorologists and their forecasts. Cliff Mass, blogger and Professor of Atmospheric Sciences at the University of Washington, just wrote a great article outlining the considerable triumphs and few failures of forecasting Hurricane Sandy. Though far from perfect, scientists have helped us anticipate recent storms with great accuracy.
We'll keep you updated on this storm and its implications for our area as it approaches.