Another Roll Your Own Cigarette Store Closes!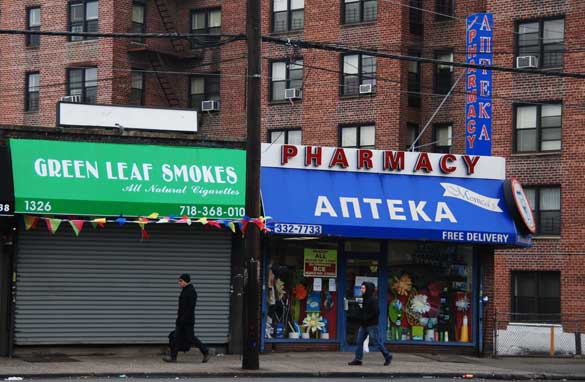 Apparently, the city is getting roll your own cigarette stores to close faster than you can say "roll your own cigarette stores."
Green Leaf Smokes opened in late January at 1326 Sheepshead Bay Road, off the corner of East 14th Street. We asked at the time if they were aware of some ongoing lawsuits to such establishments – which sell cheaper smokes than at the bodega because customers roll their own using the stores' machines – but they didn't seem concerned.
When their Coney Island Avenue-based competitor was shut down under pressure of lawsuits claiming tax evasion, an employee of Green Leaf told us that they, too, had received some threats from the city.
We have not been able to confirm if the legal threats are the reason for the closure, but it has been the city's MO to settle the charges against these establishments by requiring them to shut down their businesses and sign an agreement not to reopen.