Another Retro Caesar's Bay Bazaar Commercial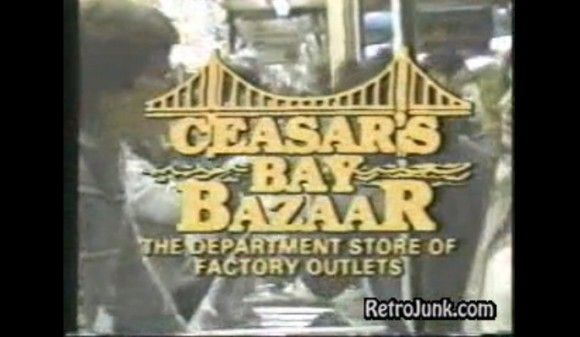 Last year we sent you back in time to 1988 with a classic retro commercial we found advertising "shopping the easy way" at the Caesar's Bay Bazaar. Well, an evenolder Caesar's Bay Bazaar commercial from 1980 has emerged on Retro Junk.
The 33-year-old commercial reminds us that "Christmas Time is Bargain Time when you shop Caesar's Bay," while showing busy shoppers devouring the unbeatable savings at the now closed outlet megaplex. Can anyone else remember this old ad?