Another Racist Attack In Flatbush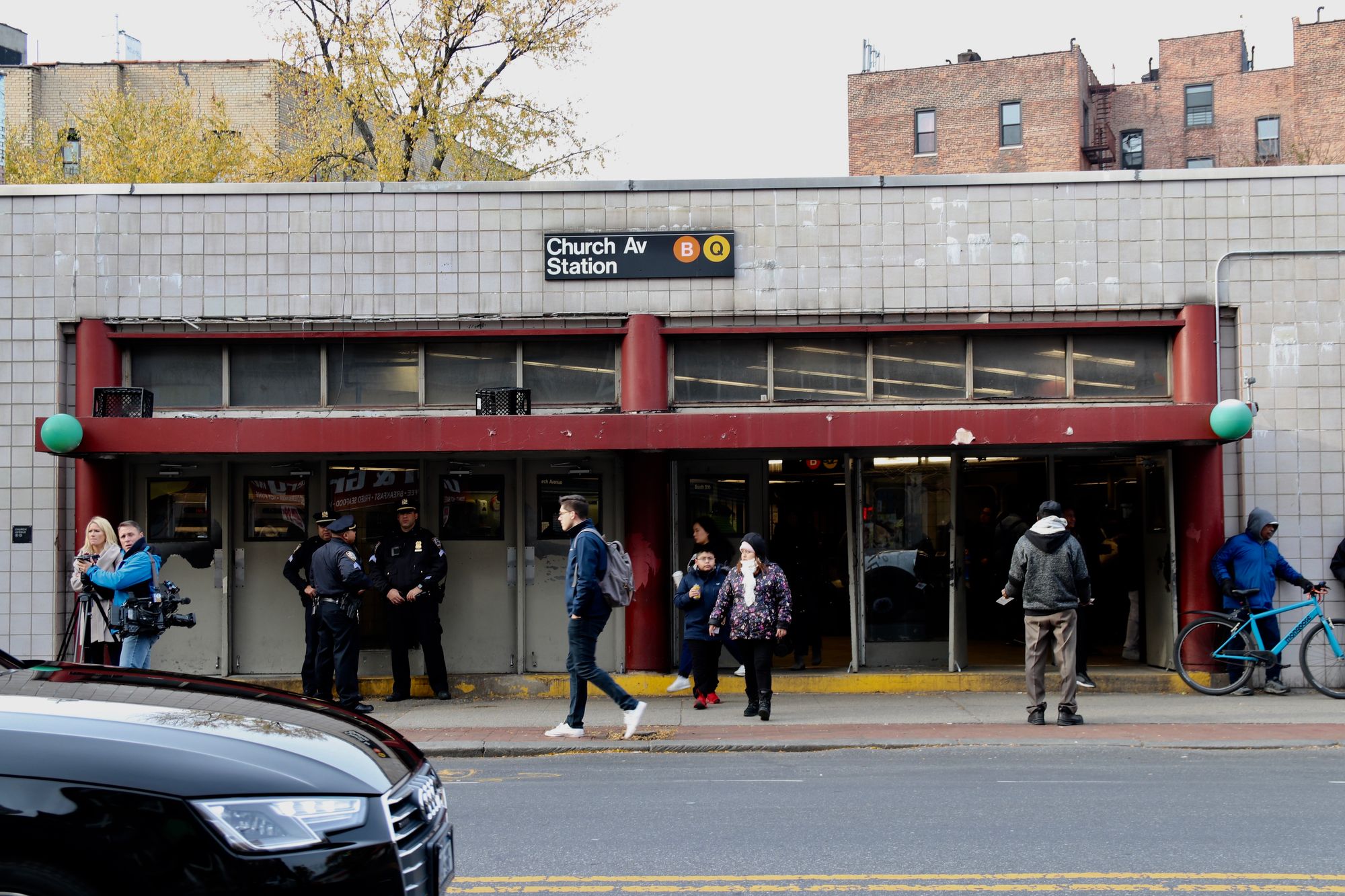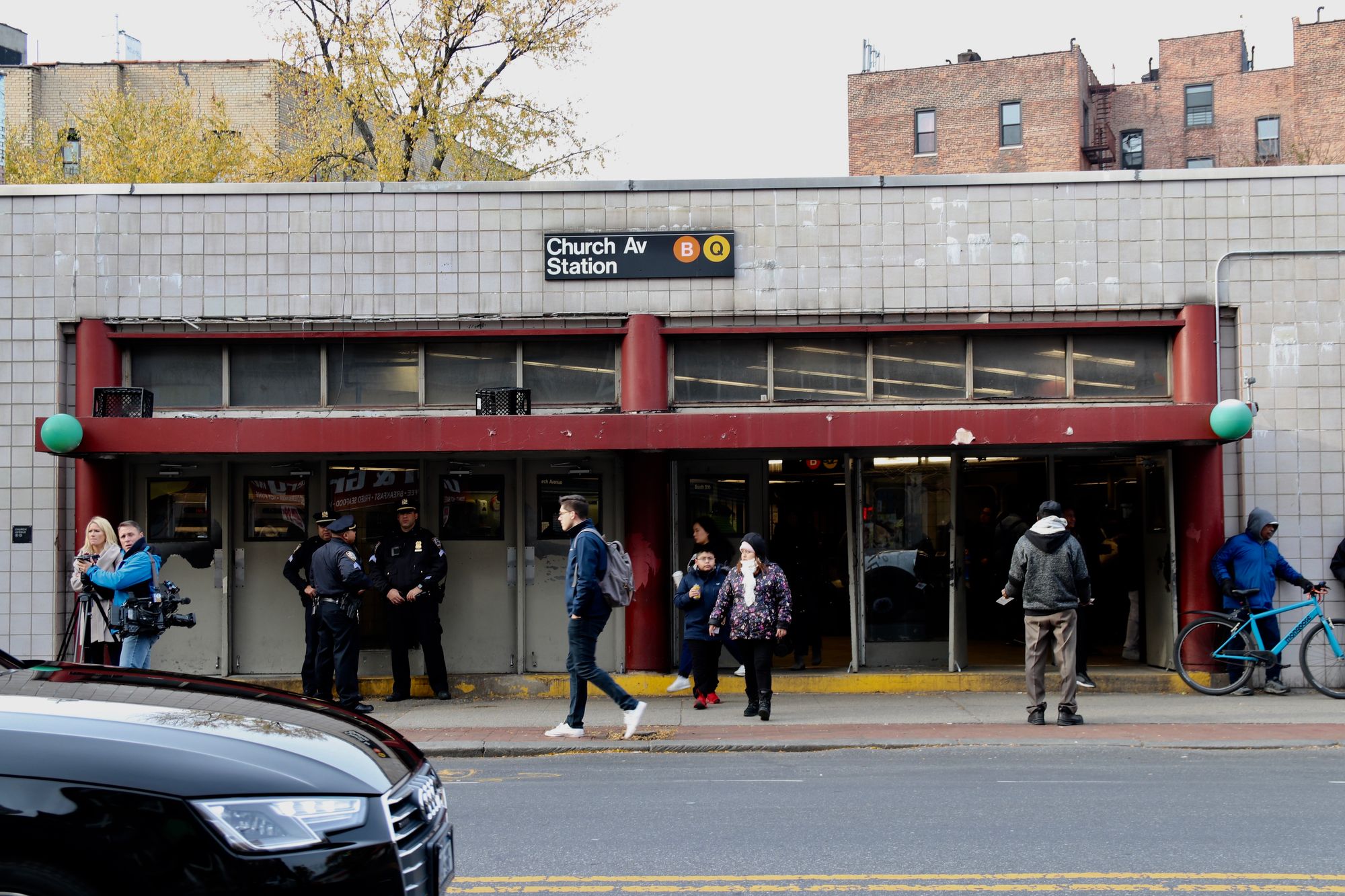 FLATBUSH – Outside the Church Avenue subway station where the Q and B take turns, the B35 drops and picks up passengers every few minutes or so. Nobody looks the same.
On this particular late afternoon hour, a group of Bangladeshi women with their hair covered in headscarves walked past the station. A young black man strolled into the station with a white woman running behind taking out something from her bag — a MetroCard. A little girl was wearing a hat with a unicorn design to keep her ears warm, while her mother said something to her in Spanish.
It's hard to believe that just two days ago, a middle aged black woman was stabbed at that very location.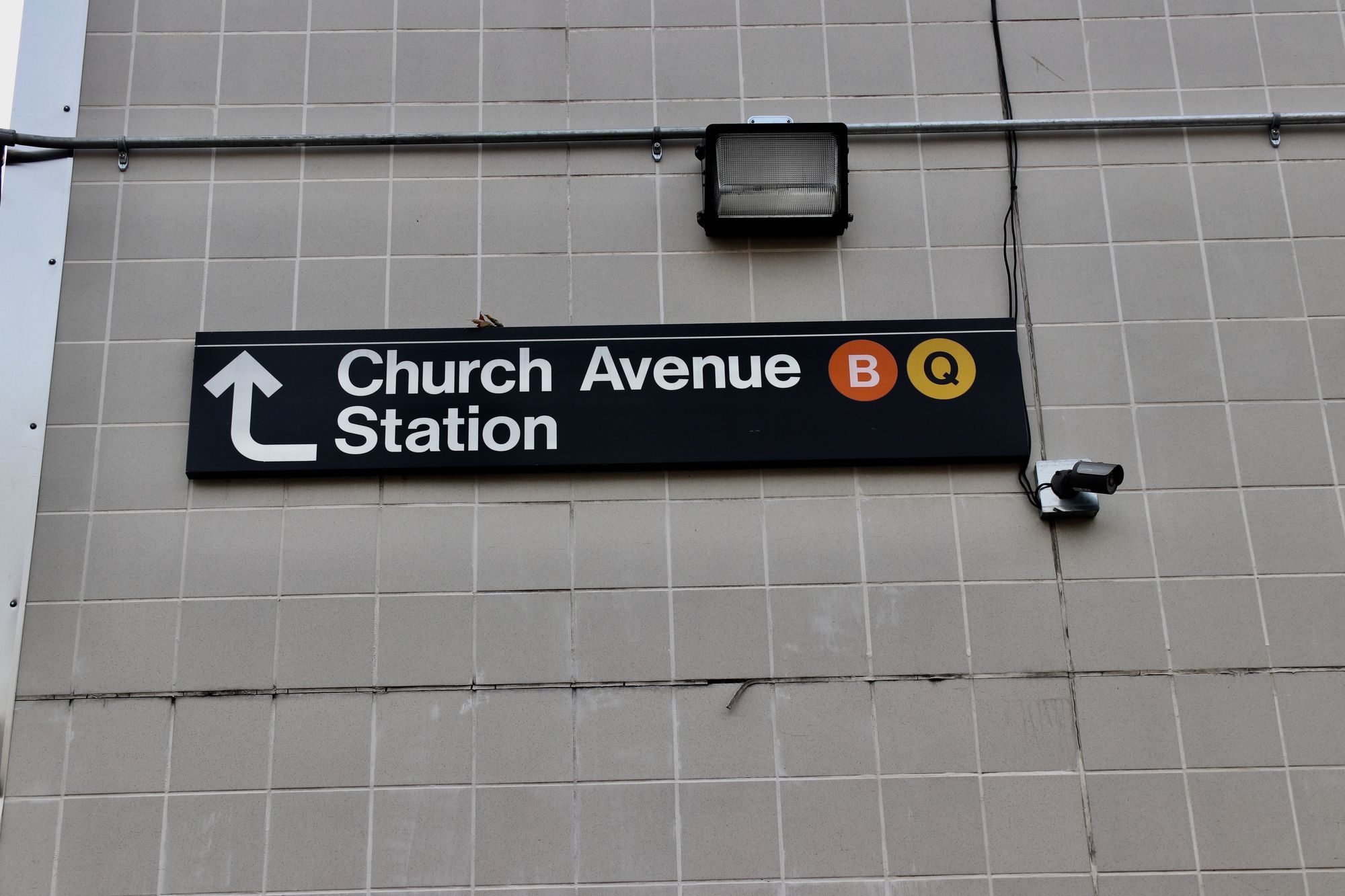 On the evening of Friday, Nov. 9, 57-year-old Ann Marie Washington was coming home from work and had just exited the Q train. She was walking up the steps when a white man allegedly punched her in the face and stabbed her, calling her a "black bitch." City officials say that a witness intervened and went to a clerk to stop the train so the man didn't get on it. But, the train was not stopped and the suspect is nowhere to be found.
Officials say that Washington went home. The next morning, she woke up to blood on her bed. She was then hospitalized for a collapsed lung.
The NYPD is calling it a "possible bias crime and assault." They tell Bklyner that no arrests have been made yet. No photo, sketch, or surveillance video has been released. The community wants answers.
"We… want justice for our mother. She should not have to be attacked," Washington's daughter said. "She's a hardworking woman coming home from work Friday evening. We want justice. We want this guy caught and off the streets."
"My mom is a strong woman. She's recovering."
Washington's son, Anthony, urged anyone who knows anything to come forward. "I would really appreciate it if the NYPD, the MTA, anyone who has any kind of footage, to cooperate. We cannot allow this to continue. It's very heartbreaking."
Iris Reyes, a woman who has lived in the neighborhood for 25 years, held a poster and expressed her anger. She said it was the first time she's ever seen something like this– where a woman just like her was attacked in an area she lives in.
"It's so close to home," she said. "I know people come in with preconceived notions of the neighbors, but to single someone out is scary. The neighborhood must have cameras. This station has five or six cops but they are all looking for fare beaters. And if you're looking for fare beaters, that is all you're going to see. She could have died."
Joanne Anderson is someone else who lives nearby. She blamed the Trump administration.
"It's sad and frustrating. I feel like the rhetoric of this administration is what is making all of this hate occur," she said. "This is a community that needs to be protected. We need to push back against this kind of violence and racism."
Monique Waterman, the founder of East Flatbush Village Inc., said this incident is not normal for the Flatbush community.
"We should be able to take the train, come home from a hard day's work, and go home safely," she said. "Unfortunately, on Friday, that was not the situation for Ms. Washington."
It hit close to home for Borough President Eric Adams as well. The Church Avenue subway station was his line when he was a transit police officer. He expressed his anger about why the train wasn't stopped.
"We constantly tell the passengers, 'if you see something, say something, do something,' and this witness did something," he said." She approached the person, then she went to the personnel and said 'stop the train.' An immediate notification should have been made to the next station."
"Police should have been dispatched… the train would have been held and the person would have been apprehended. So now we're playing catch-up to would have been the proper response at the time."
He's calling for the NYPD to do a proper investigation (to treat it like a hate crime) and to canvas the stations and the neighborhoods looking at the video footage.
"This is a mother who was assaulted for no other reason but because of her ethnicity," he said. "It's clear to us. The hatred that is coming from Pennsylvania Avenue in Washington DC has found its way to Washington Avenue and Church Avenue here in the heart of Brooklyn."
Council Member Mathieu Eugene was also in attendance and expressed his feelings.
"Such acts will not be tolerated in our community," he said. "People should not be afraid to come to this subway station because of the color of their skin, because of their gender, because of their religion or their faiths."
State Senator Kevin Parker had this to say: "This is the kind of community you'd never think something like that would happen in. We're not immune. This is a call for all of us to be aware, to look out for ourselves, and look out for one another. And really kind of stand together in bonds of human-hood and make sure that we're protecting each other because these are dangerous times."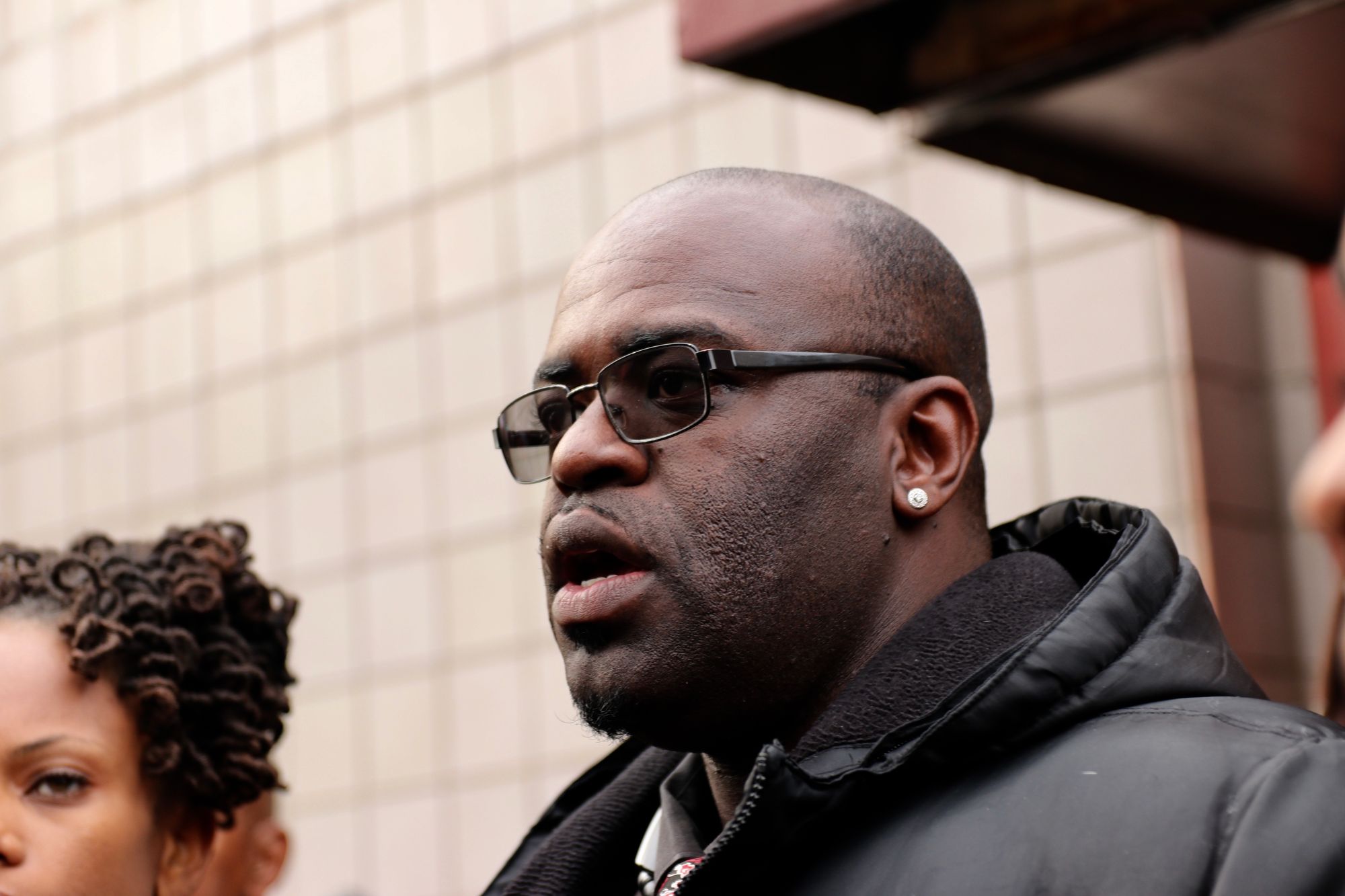 Activist Anthony Beckford, who ran against Assemblywoman Rodneyse Bichotte (who was not in attendance), reiterated that it was a hate crime.
"We cannot dilute the facts none whatsoever. That could've been your mother, my mother…. we keep on having an influx of people coming in with their hate. We need to push back against this hate."