Another Church Looking For A Developer – Flatbush Presbyterian Church Is On The Market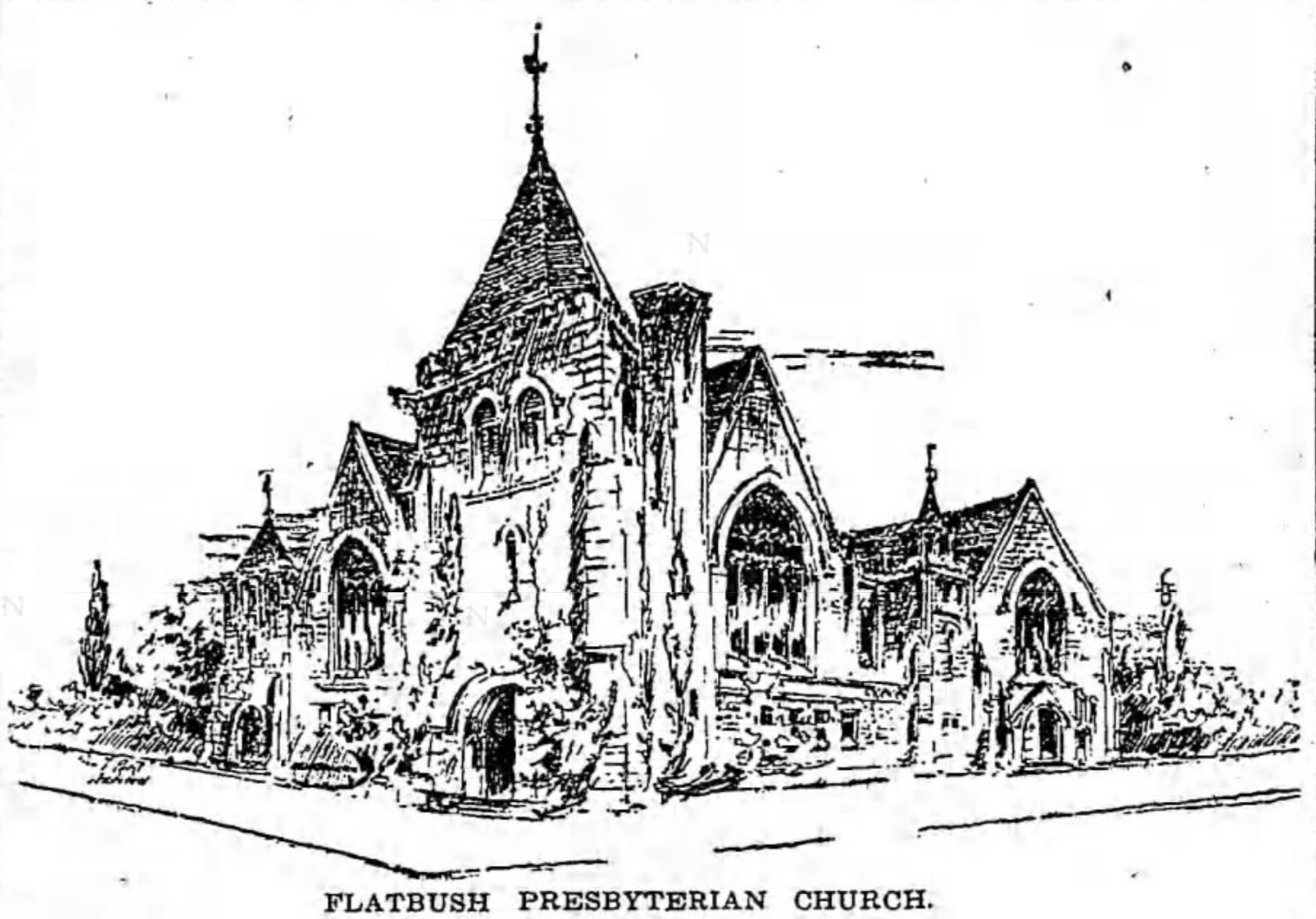 DITMAS PARK – The Flatbush Presbyterian Church is for sale and will likely follow the trend of church operators who lease a portion of their space to large residential developers.
Colliers International, a Canadian acquisition and brokerage firm, listed the church at 494 E. 23rd St. at the corner of Foster Avenue as a potential development site. With it comes a "unique opportunity" to acquire the remaining under-developed square footage on the church's lot.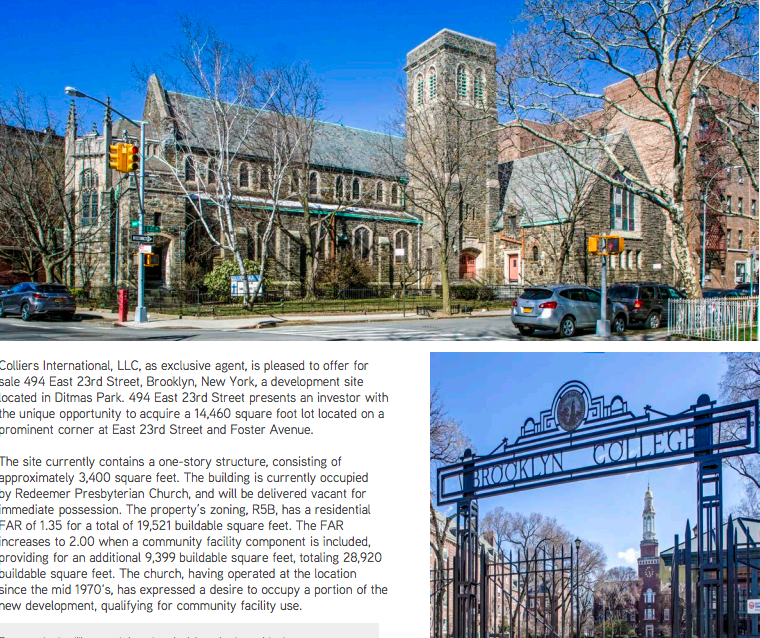 Other churches in Brooklyn have leased to developers—many times for 99 years—a portion of their property to be developed for housing – from affordable to luxury. Flatbush (Redeemer) Presbyterian Church has expressed their wishes to remain on the premises, according to the listing.
Currently, the Flatbush Presbyterian Church lot is under-developed, using approximately 3,400 square feet for the single-story church building. Developers have the potential to build an additional 16,000 square feet – nearly five times more – as of right.
The area's zoning dictates building heights of 3 and 4 stories. Should the developers add a community facility – a church would qualify – they can build out to 28,920 square feet.
The ground for the church building was broken in late November of 1897, according to reports in the Brooklyn Eagle: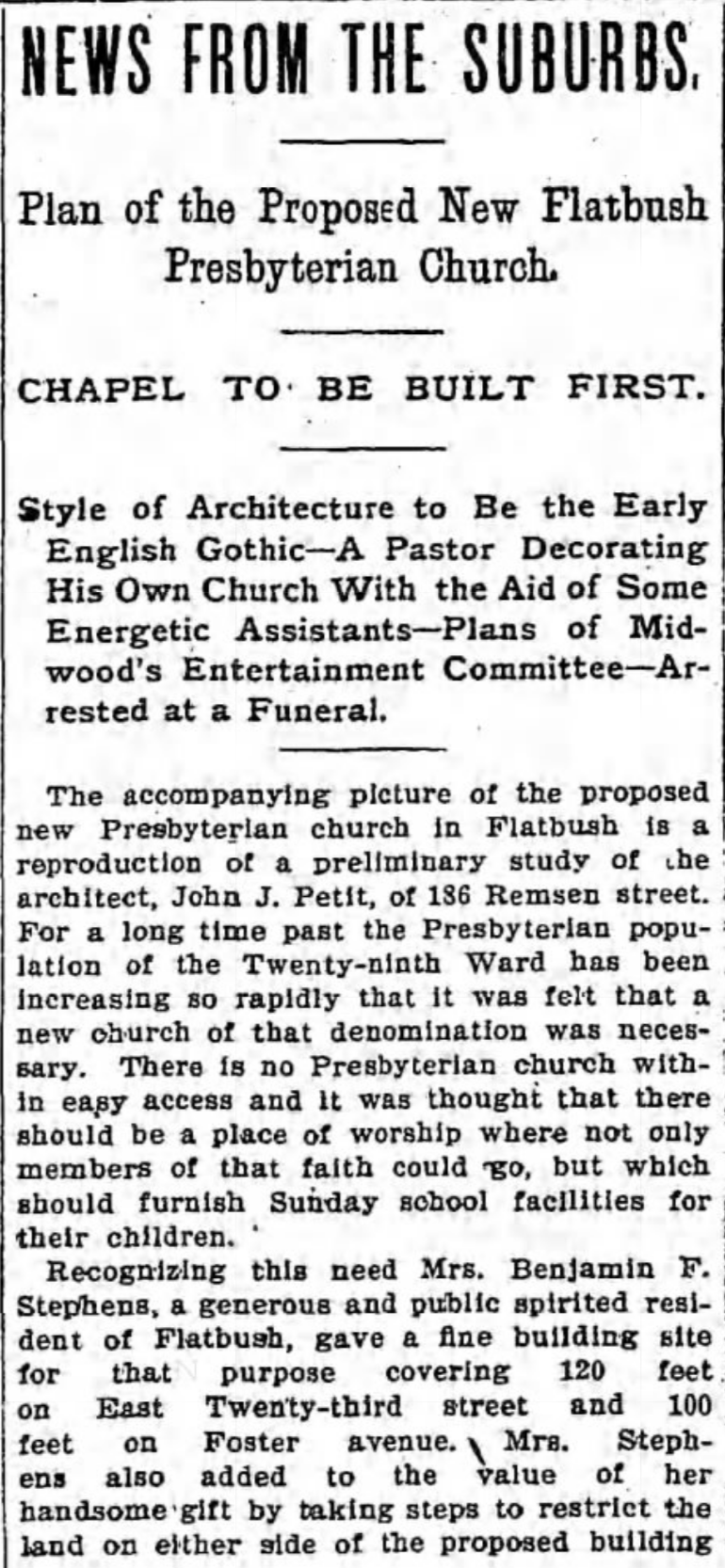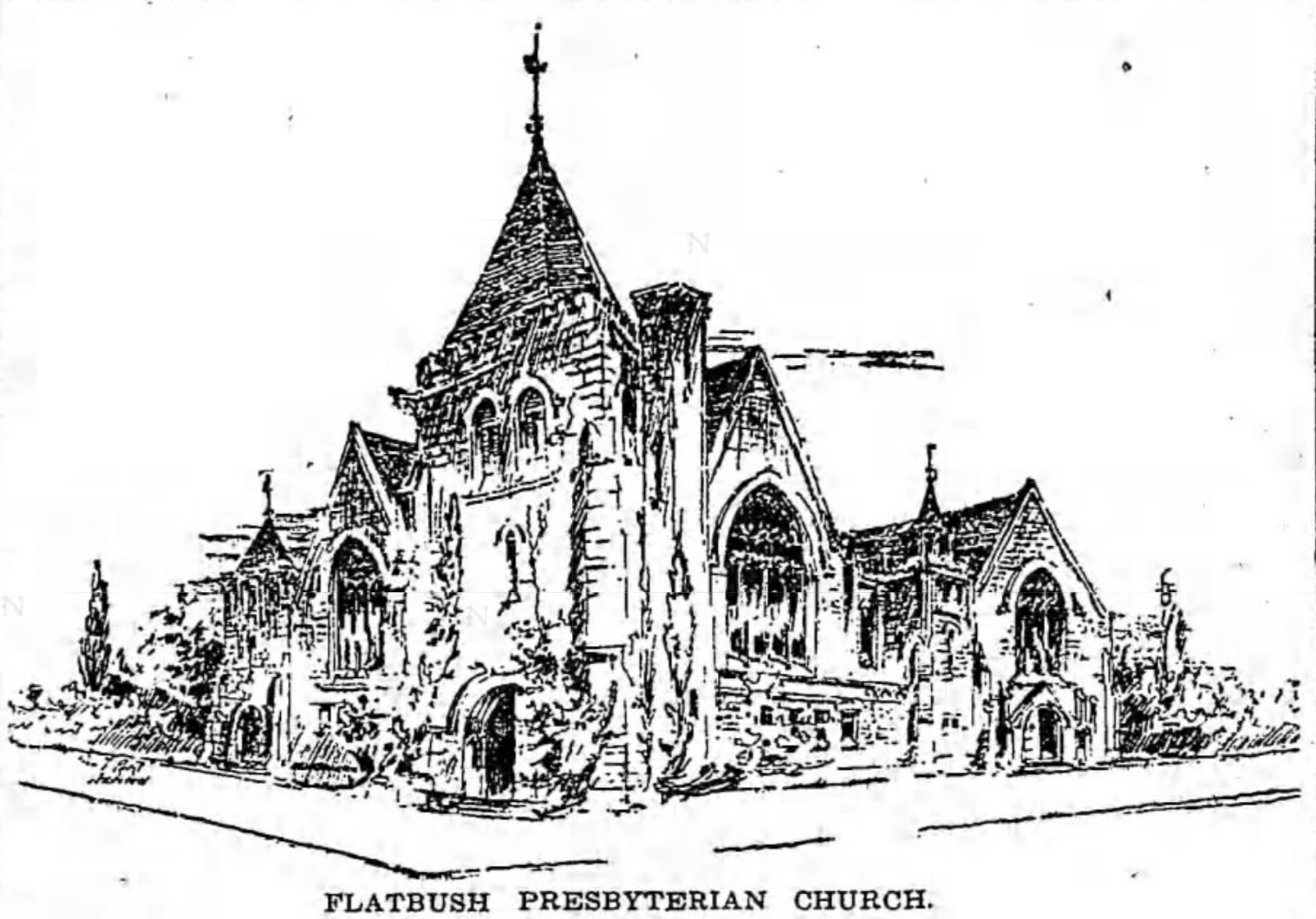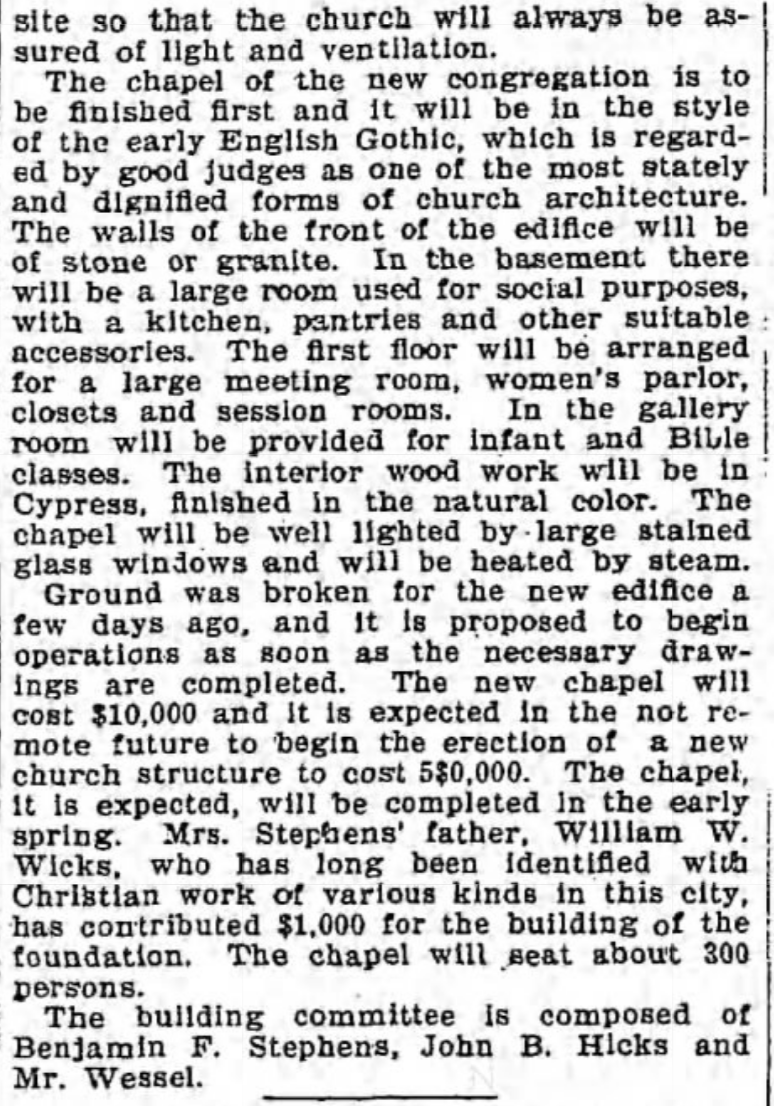 Flatbush Presbyterian Church at 475 Riverside Dr. owns of the property and the market value is assessed at $1,199,000.
There's little life in and around the church and virtually no sign of an active congregation, according to neighbors. An inactive website, disconnected telephone number and overflowing outdoor mailbox also suggest the site has been abandoned by the congregation.
A more thorough history of the church coming soon.