And the Neighborhood's Worst Buildings Are…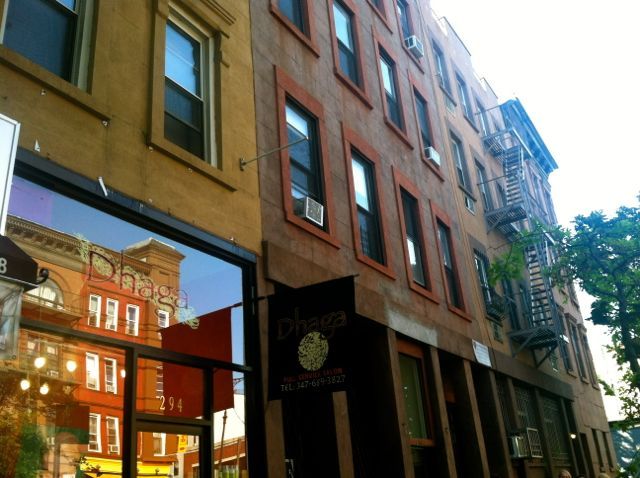 Public Advocate Bill de Blasio has just released an updated edition of the Worst Landlord Watch List, which publicly registers complaints and violations that have come through the Department of Housing Preservation. This go-round, there are 330 landlords representing 360 buildings on the list, which is 360 buildings too many. On the bright side, 255 buildings have been removed from the list, suggesting that actually does inspire negligent landlords to clean up their acts.
So what differentiates a standard-issue non-responsive landlord from a watch list-level negligent landlord? According to the site:
For a landlord to be added to the Watch List, they must own a building with fewer than 35 units with an average of at least three open, serious violations (B and C violations) per unit. Larger buildings must have an average of at least two open, serious violations (B and C violations) per unit.
A class B violation is one that's hazardous, but probably not leading toward imminent doom: inadequate lighting, public doors that don't automatically close, thriving vermin, etc.
A class C violation is more immediately dangerous: inadequate fire exits, rodents, lead-based paint, lack of heat, hot water, electricity, or gas.
And while Park Slope may be an "internationally recognized icon of cool," it is not immune from bad landlords. According to the current list, there are a handful in the neighborhood:
PRIME PROPERTIES OF NEW YORK, INC
Nicholas Gordon, Head Officer
304 10th Street
Units: 25
Violations: Total: 224, Trend: up 34 since 4/5/2011
Breakdown: A Class: 28, B Class: 151, C Class: 45, I Class: 0
578 UNION ST. REALTY CORP
Douglas Rosenberg, Head
578 Union Street
Units: 8
Violations: Total: 164, Trend: up 7 since 4/17/2012
Breakdown: A Class: 28, B Class: 109, C Class: 26, I Class: 1
294 FIFTH AVENUE ASSOCIATES LLC,
Barton Schwartz, Receiver
294 5th Ave
Units:7
Violations: Total:126, Trend: up 7 since 6/21/11
Breakdown: A Class: 66, B Class: 52, C Class: 8, I Class: 0
ISBELIA PATTINO
Individual
218 20th Street
Units: 3
Total: 68, trend: up 2 since 4/5/11
Breakdown: A Class: 12, B Class: 42, C Class: 13, I Class: 1
SOUTHEAST FOURTH CORPORATION
Isaac Rabinovitch, Head Officer
597 4th Ave
Units: 5
Violations: Total: 20, trend n/a
Breakdown: A Class: 4, B Class: 14, C Class: 2, I Class: 0