Ample Hills Celebrates Roald Dahl's 100th Birthday With A Literary Treat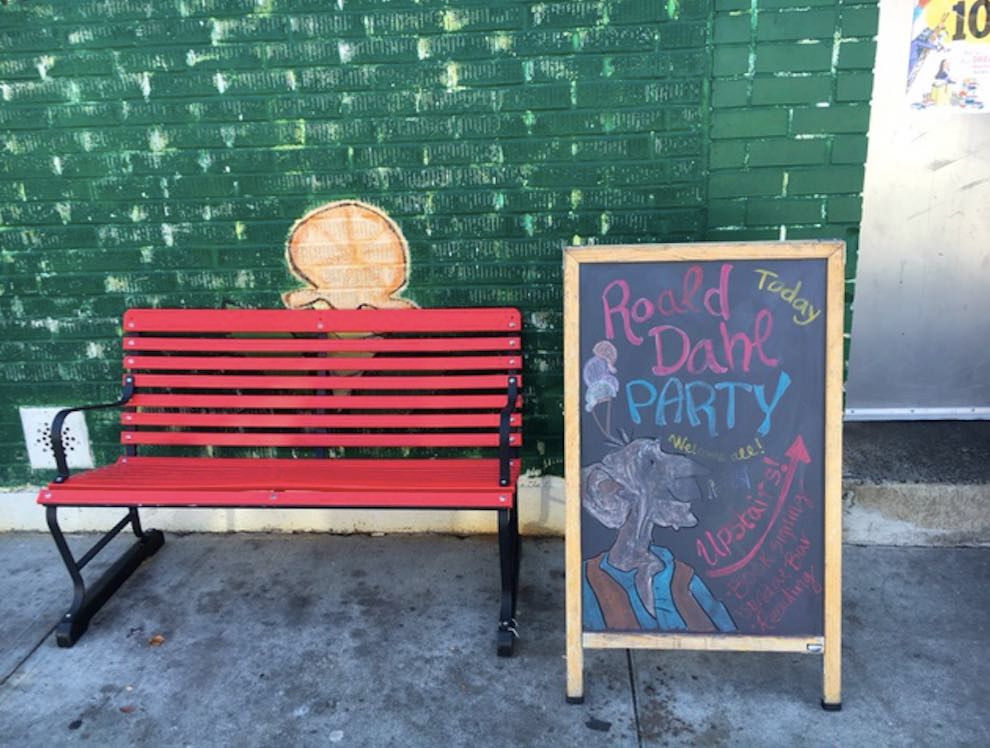 Last Sunday, Ample Hills Creamery in Gowanus (305 Nevins Street) served adults as well as children a healthy dose of imagination, as well as ice cream.
Folks from both nearby neighborhoods and throughout the borough were excited to take part in Roald Dahl's memorial birthday party, as the famous author would have turned 100 years old. Dahl is well known for his children's books, such as Matilda, James and the Giant Peach, and Charlie and the Chocolate Factory.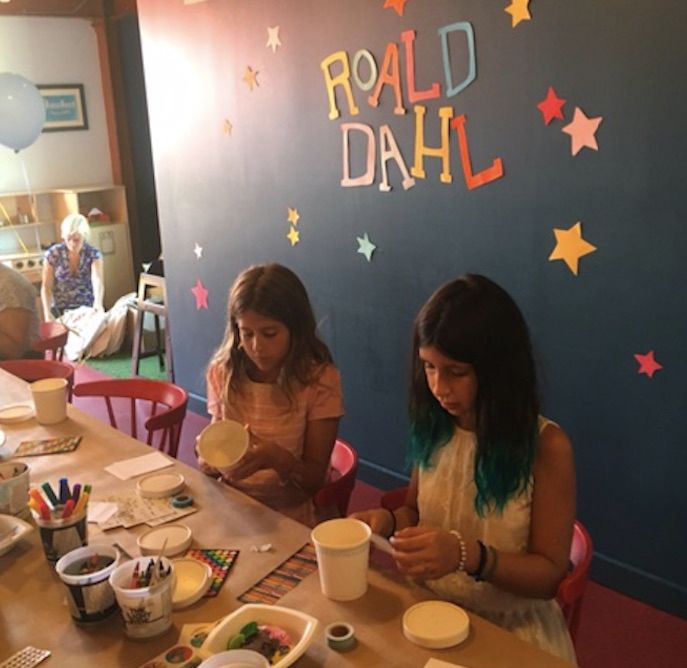 The creamery featured a brand new ice cream flavor, Mr. Fox's Scrumdiddlyumptious Crunchy Cider Caramel Cream in honor of the occasion, which includes locally sourced ingredients to create a sweet ice seam with swirls of apple cider caramel and house-made ginger nutmeg molasses cookies.
If it sounds delicious, that's because it is. The new ice cream flavor is one of several Dahlicious Delights – a project combining confectionary talents across America to create edible memorials to the great writer.
Besides inspiring literacy, the project also acts as a fundraiser for Partners in Health, a charity co-founded by Ophelia Dahl, Roald Dahl's daughter. The non-profit focuses on global health, helping around the world with issues such as cholera prevention, child health programs, cancer treatments, and operations in resource-poor settings.
Ten percent of the honorary ice cream sales will go to PiH, as well as ten percent of the books sold at the event.
The popular Greenlight Bookstore (686 Fulton Street) in Fort Greene was sure to be a part of the festivities – since their opening in 2009, the independent Brooklyn book shop has been a part of many literary-inspired events.
This time, the featured books at their stand were by Roald Dahl (of course) as well as books from several authors who were taking part in the book-signing portion of the celebration.
Author Paul Griffin was happy to participate. His book, When Friendship Followed Me Home, has been a New York Times Editors Choice, as well as a People Magazine Kid Pick. "Ample Hills makes Gowanus look phenomenal," he says, "Jackie's a real New Yorker who makes fantastic New York ice cream."
Speaking of the Ample Hills owner, Jackie was in attendance herself to make sure the party went off without a hitch. Also in attendance were authors Abby Hanlon, who writes Dory Fantasmagory, and Mara Wlson, author of Where Am I Now?.
Children enthusiastically participated in the book reading, and carefully colored their own ice cream containers in anticipation of the yummy treat. Many kids were surprised at the opportunity to churn their own ice cream using a custom-made churning bicycle, as adults watched enviously.
Happy Birthday Mr. Dahl!