Baba Ganoush On The Bay! Anatolian Gyro Owner Converts Amberjack Into Restaurant On Water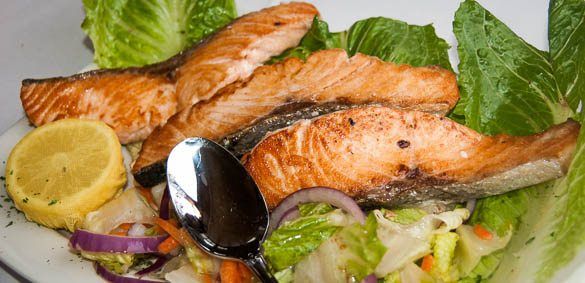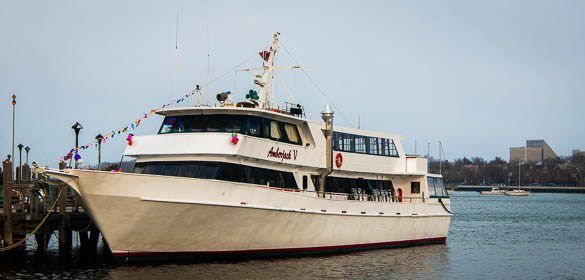 The Amberjack V (Emmons Avenue, Pier 10), a long-time staple of Sheepshead Bay's harbor cruise fleet, was reborn when it reopened on Friday as a Mediterranean restaurant operated by the same folks behind Anatolian Gyro (1605 Sheepshead Bay Road).
The new seafood restaurant, cafe and bar will keep the old name to honor its former owners, but won't be making the trip out into the open ocean anytime soon, said Metin Turan, Anatolian's owner and now partner in the Amberjack. Instead, they'll be serving their Turkish and Mediterranean fare dockside, only leaving port for special event cruises.
The restaurant has a full bar and the menu is dominated by seafood, befitting its location on the waters of Sheepshead Bay. It has two floors, seating approximately 150, and in good weather will also have outdoor seating. Belly dancers and live music will take place on the ship's deck, luring in would-be patrons.
"People want to come and eat and enjoy the city's waters, and listen to a little music," Turan said. "It's something new and something interesting [for the Sheepshead Bay marina]."
The 120-foot-long vessel was previously owned by Fred Ardolino, who also owns the Atlantis, a larger cruise boat docked in the Bay. The Amberjack V has made history twice – first when Ardolino became the first in the Bay to convert a fishing boat to a dinner cruise ship in the late 1980s; and again on September 11, 2001, when she and the captain, Vincent Ardolino, played a pivotal role helping evacuate survivors from Manhattan to other boroughs in the largest sea evacuation in history.
And if anyone thinks opening a restaurant on a ship in the Bay is a bad business decision after Hurricane Sandy, Turan is undeterred.
"This was here in Sandy and nothing happened to it. The good thing about the boat, as long as you [give the rope slack], the boat goes up with the water," Turan said. "And you can always take the boat out to a safer place."
The Amberjack V will celebrate its grand opening at noon on Sunday.