A Living Sculpture Of Brooklyn Is Coming To Fort Greene Park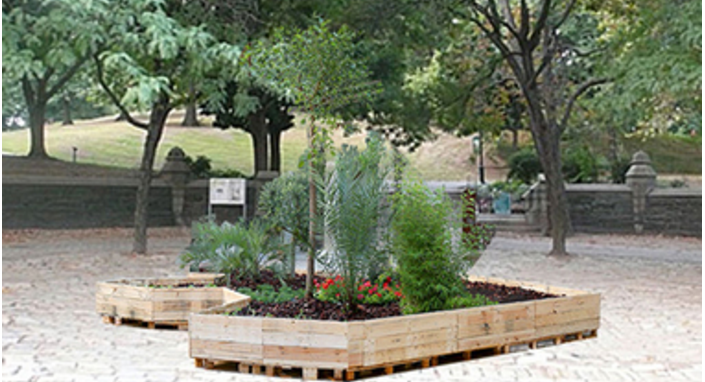 A Brooklyn-shaped garden bed, replete with flora from around the world, is about to take up residence in Fort Greene Park.
Artist Juanli Carrion's "Outer Seed Shadow Project", developed alongside the New York City Parks Department, will open at 6pm on June 2 at the Myrtle Avenue and Washington Park Plaza in Fort Greene Park, and the exhibit is expected to last for five months.
"Conceived as a living sculpture, the garden is open for five months, serving as a centerpiece to articulate public programming that further discusses coexistence, immigration, and cultural identity," reads the official website.
The project's first location opened in Manhattan's Duarte Square back in 2014. The project is the product of a series of interviews, each of which represents a specific community's experience of immigration and finishes with the recommendation of a particular plant to symbolize the group.
The plants used for the project will be available for public adoption when the exhibit closes, according to the Fort Greene Park Conservancy.
There will be a reception at the Fort Greene Park visitor's center after the opening.
Until you can see the project in person, feel free to check out this interactive map.