Albanese Is Looking To Overhaul Election System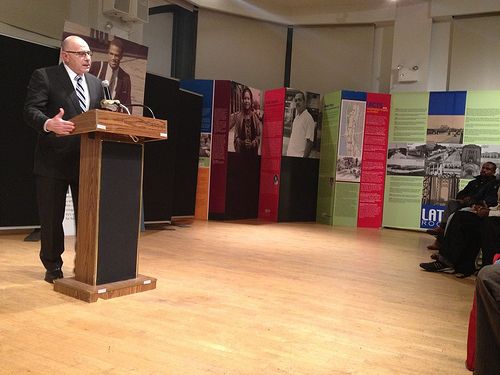 Sal Albanese's third run for mayor ended in defeat, but the veteran Bay Ridge Democrat isn't ready to quit fighting for what he believes in, namely campaign finance reform. Brooklyn Daily is reporting that at age 62, Albanese is still passionate about the issues, and attempting to get people motivated to reform the political system, which he believes is broken.
In March, we reported on the former councilman's long career in city politics and his abrupt 15-year departure from the political scene. Albanese immigrated to the United States when he was 8-years-old and got elected to the City Council as a liberal Democrat in the traditionally conservative areas representing Bay Ridge, Dyker Heights and Bensonhurst, serving these areas from 1982 to 1997. Albanese won the love of his constituents because of the high level of attention he paid to people in his district who came to him with their problems. After leaving politics in 1997, he spent 15 years in the private sector before climbing back in the ring for the 2013 mayoral elections. His disconnect from the world of politics may be the reason that his campaign never got the momentum it needed to put forth a serious challenge, but Albanese believes the problem is more systemic.
"I'm convinced more than ever, that the system is broken and needs to be overhauled. When you're an outsider, when you're not indebted to lobbyists and special interests, it's hard to get ahead," Albanese told Brooklyn Daily.
Albanese said that a politician who refuses to take cash from corporations and special interests will always be left on the outside of the winner's circle, burdened with a serious cash disadvantage that he believes is nearly impossible to overcome if the system isn't radically changed. Albanese also partially attributed the problem to voters left apathetic in the face of a broken system.
"Most people know the system is broken, but unfortunately don't know how to fix it. The question is, how do we engage people, how do we get them to look at our political system, which is not a sexy thing?" Albanese said.
Getting people engaged in the political process so that they might fix it is
Albanese's
new aim. Brooklyn Daily listed some of his ideas to mend the system:
The former school teacher, attorney, and financial advisor said he is looking to start or join a good government group that would push new campaign finance laws granting matching funds to any candidate with 1,000 donors behind them. He said he would also like to fight for non-partisan elections — which would abolish the Republican and Democratic primaries and replace them with a single general election — and an end to the gerrymandering of council districts. And he wants to eliminate the discretionary funds the city gives councilmen to dole out to organizations of their choice.
At age 62, with three mayoral defeats in his rear-view mirror, Albanese told Brooklyn Daily that he is nowhere near the end of his political struggle.
"I'm a pretty healthy guy, thank God, and I've got a lot of energy," Albanese said. "I'm not the sort of person who retires."