Ahmadi Muslims Find Peace in Brooklyn, But Still Struggle for Acceptance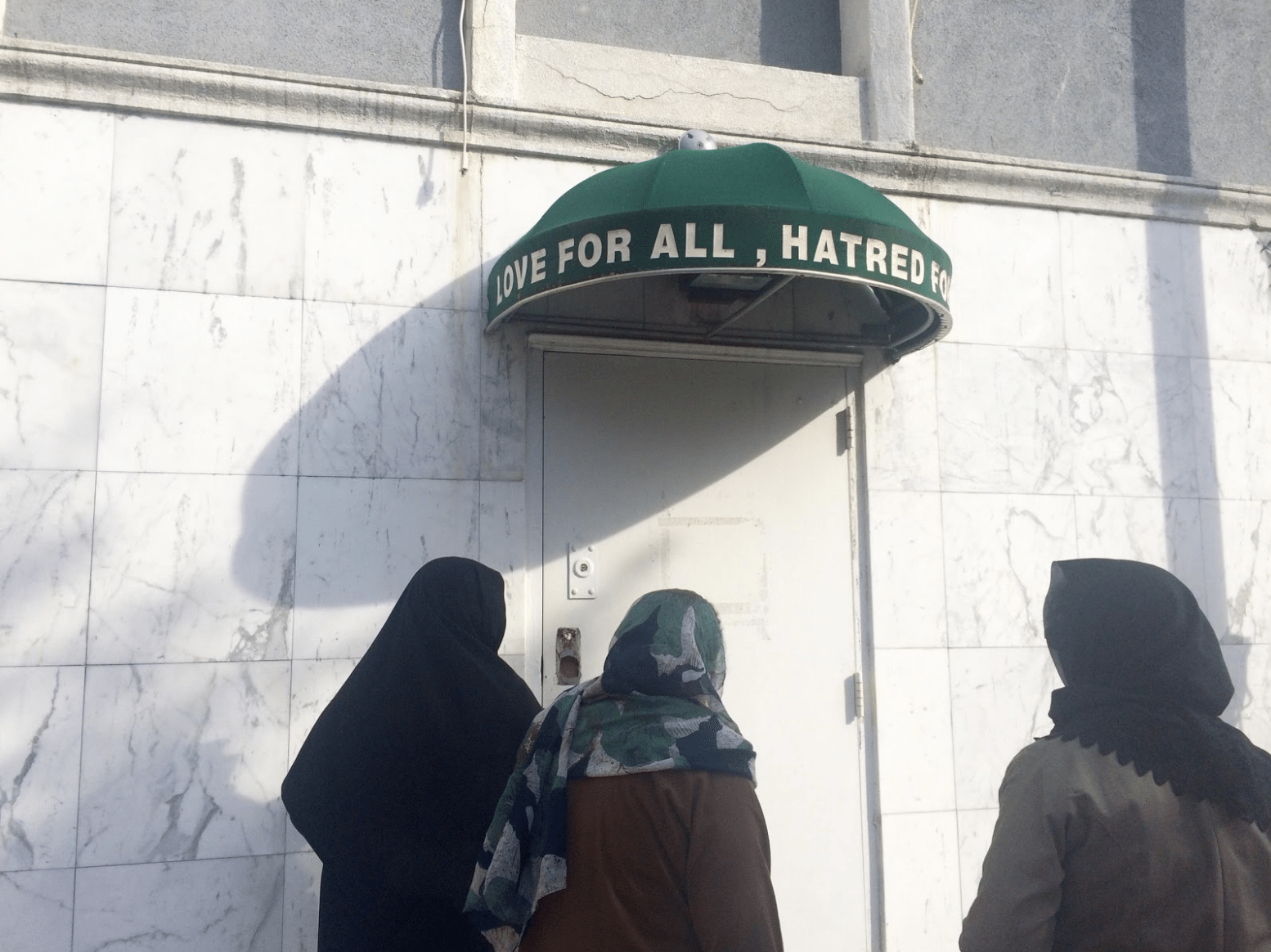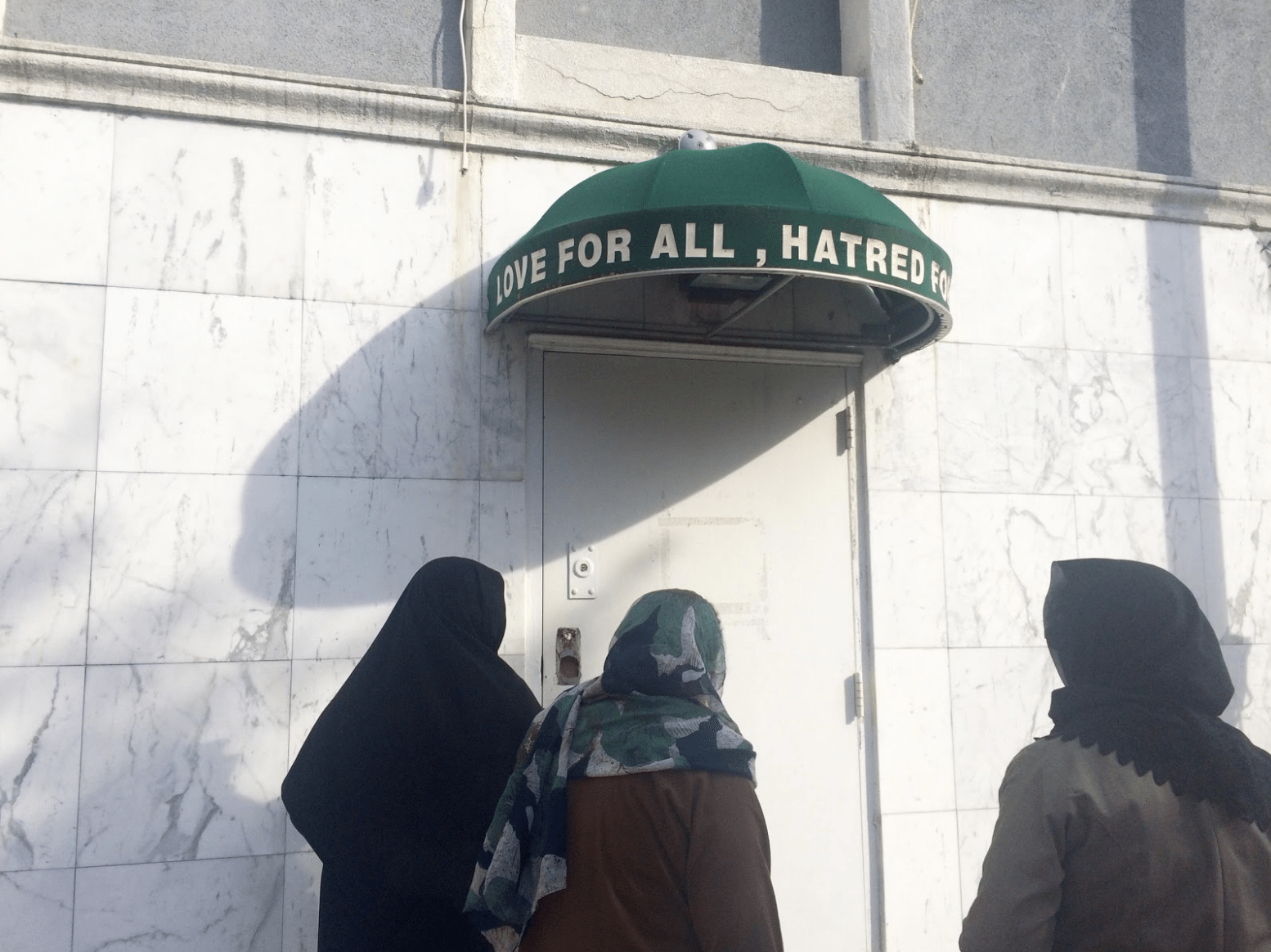 The awning of Bait-ul-Tahir mosque in Bensonhurst reads "Love for all, hatred for none." These are fitting words to live by for the
Ahmadiyya Muslim community
– a minority group of approximately 3,000 of the
hundreds of thousands
of Muslims living in New York City – who are often barraged for their beliefs by the Sunni Muslim majority in
countries like Pakistan
.
The community was shaken when back in October, three Ahmadi Muslims were
sentenced to death
for blasphemy in Pakistan. Imam Daud Hanif addressed a somber crowd during Friday's
Jumu'ah
noon prayer on November 10th. Thousands of miles of away, some Ahmadis still feel worried.
"This is not the first time that Ahmadi Muslims faced persecution," said Salima Ahmed, 57, who teaches at the mosque, located on
W 8th Street just off Bay Parkway
in the historically Italian-American neighborhood.
"We should respond to such cruelty through love, kindness and prayers," she said.
Ahmadi Muslims found refuge in the United States, fleeing from
laws
in places like Pakistan, where they're not allowed to publicly practice the Islamic faith or self-identify as Muslims. Though they found religious freedom in America, some Ahmadis still feel persecuted.
Ahmed, a small woman in glasses whose face is framed by a hijab, recalled when a young student at the mosque recently shared a story where her friend's father said murdering her would be justified.
"[Non-Ahmadi] parents are teaching [their kids] that Ahmadis are not Muslim, and if you kill them, you will get rewarded [from God]. A lot of people hate and don't want to talk to us."
She has been living in the States for decades, but still remembers the difficulties she faced growing up in Pakistan. Stones were thrown in her front yard and death threats were made to her family. While the situation is not as severe in Brooklyn as it was in her homeland, Ahmed said hate gets carried over and passed down for generations.
The Ahmadi movement was founded by Mirza Ghulam Ahmad, who claimed to be the incarnation of the Messiah promised in Islamic holy texts, near the end of the nineteenth century. This notion challenges the predominant Islamic belief that the final prophet and messenger of Islam is Muhammad.
Qasim Rashid, 35, the national spokesperson for Ahmadiyya Muslim Community, who says he receives calls for censorship by older Muslim clerics, condemns
takfir
, the act of declaring a self-professed Muslim as a non-believer.
"We've seen it be weaponized repeatedly where extremist groups will pass
takfir
on another group, and use it as justification to commit violence against them," said Rashid.
"It's out of the Daesh playbook. It's the root of much of the extremism and terrorism we see right now."
Another group of Muslims made headlines a couple of weeks ago when
a terrorist attack hit a Sufi mosque
in Sinai, Egypt, demonstrating the most devastating effects of sectarian violence and
takfir
.
But, Rashid has hope that that type of extremism won't happen in this community. He says the Muslim youth he encounters seem more receptive of Ahmadi Muslims.
"In any given week, I receive hundreds of emails and messages from Sunni and Shia youth that are very positive and very supportive," said Rashid. "I love the interaction and dialogue."
"I have a lot of hope and a lot of trust in the youth because I see a revival in them where they're rejecting the intolerance and instead focused on real issues, such as combating racism, combating misogyny, and combating poverty. It bodes well for the future."
However, there are still Muslims who say Ahmadis do not belong in the community.
"There needs to be some sort of standard," said Malik Iqbal, 25. "You can't just believe in anything and still be a Muslim," said Iqbal. "I don't condone violence against them – of course not – but I also think these distinctions are important."
Salima Ahmed said the Bait-ul-Tahir mosque – which opened in the 1990s and is one of 73 Ahmadi chapters nationwide – tries to promote peace and understanding through dialogue, interfaith conferences and other community events like blood drives.
According to her, encouraging people to visit the mosque and meet the Ahmadi community is the best way to bridge differences.
"We're doing a lot to educate people on who we are and what we believe in. We are just Muslims. We are just human beings."