Afternoon Bite: Miso Ramen Soup And Avocado Salad From Kiku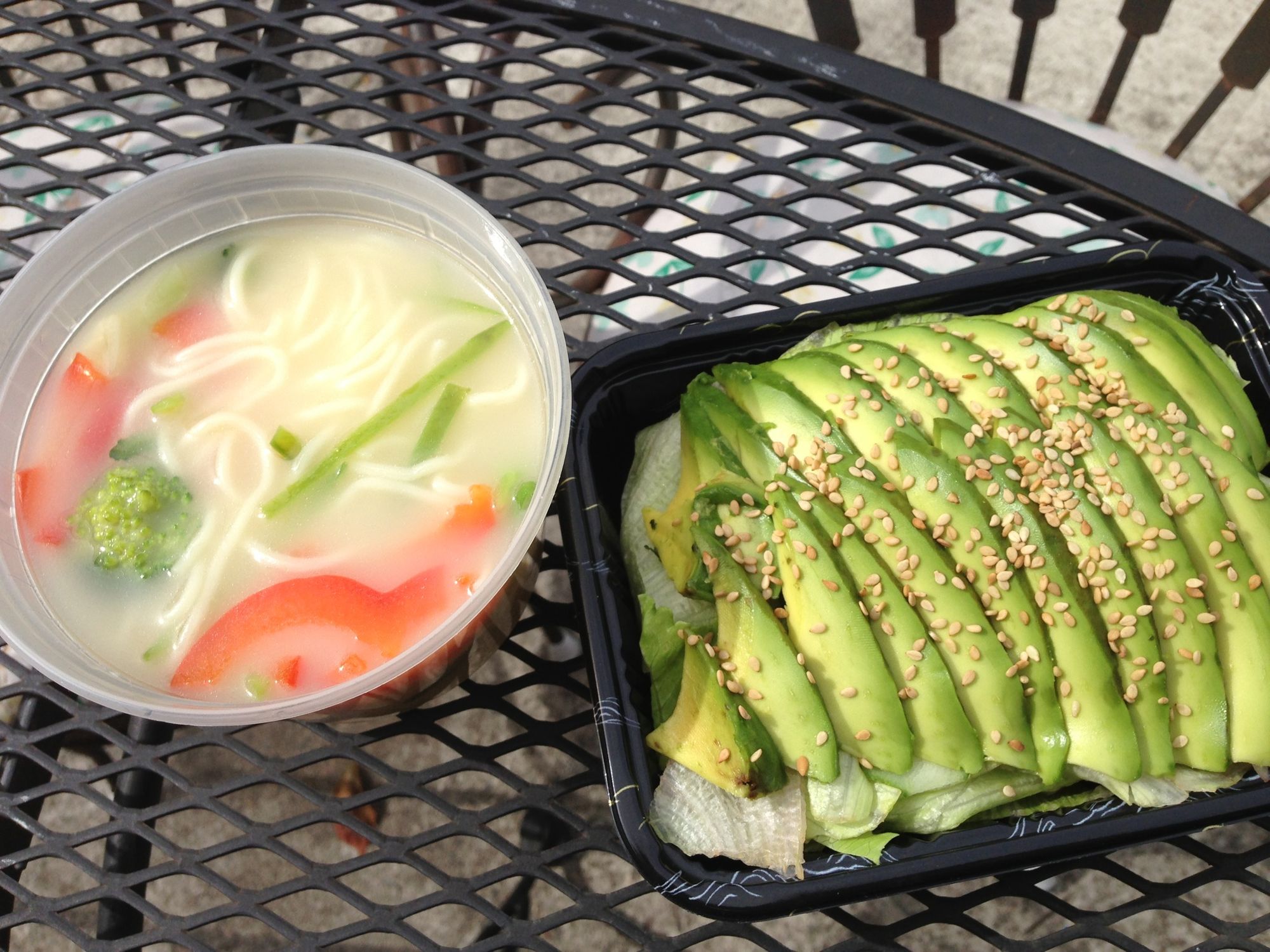 The lid came off our bowl of miso ramen soup ($6.50) from Kiku Sushi, and it was instant love. Its red and green peppers smelled so fresh, like they had been cut right before the delivery man left with our order. The broth was light and comforting (a huge plus when you're starting to feel a fall cold come on) and not overly salty. Pair the soup with an avocado salad ($5.00) and you've got the makings of a stellar midday meal.
Kiku Sushi is located at 453 7th Avenue, between 15th and 16th Street. Hours are Monday-Thursday, 11am to 10:30pm, Friday-Saturday, 11am to 11pm, and Sunday, 11am to 10:30pm. Call 718-369-1155 for delivery, or visit Seamless and Grubhub to place an order online.