After Neighbor Is Found Dead In Car On Rugby Road, Police Are Investigating Whether Traffic Agent Noticed Him While Ticketing Vehicles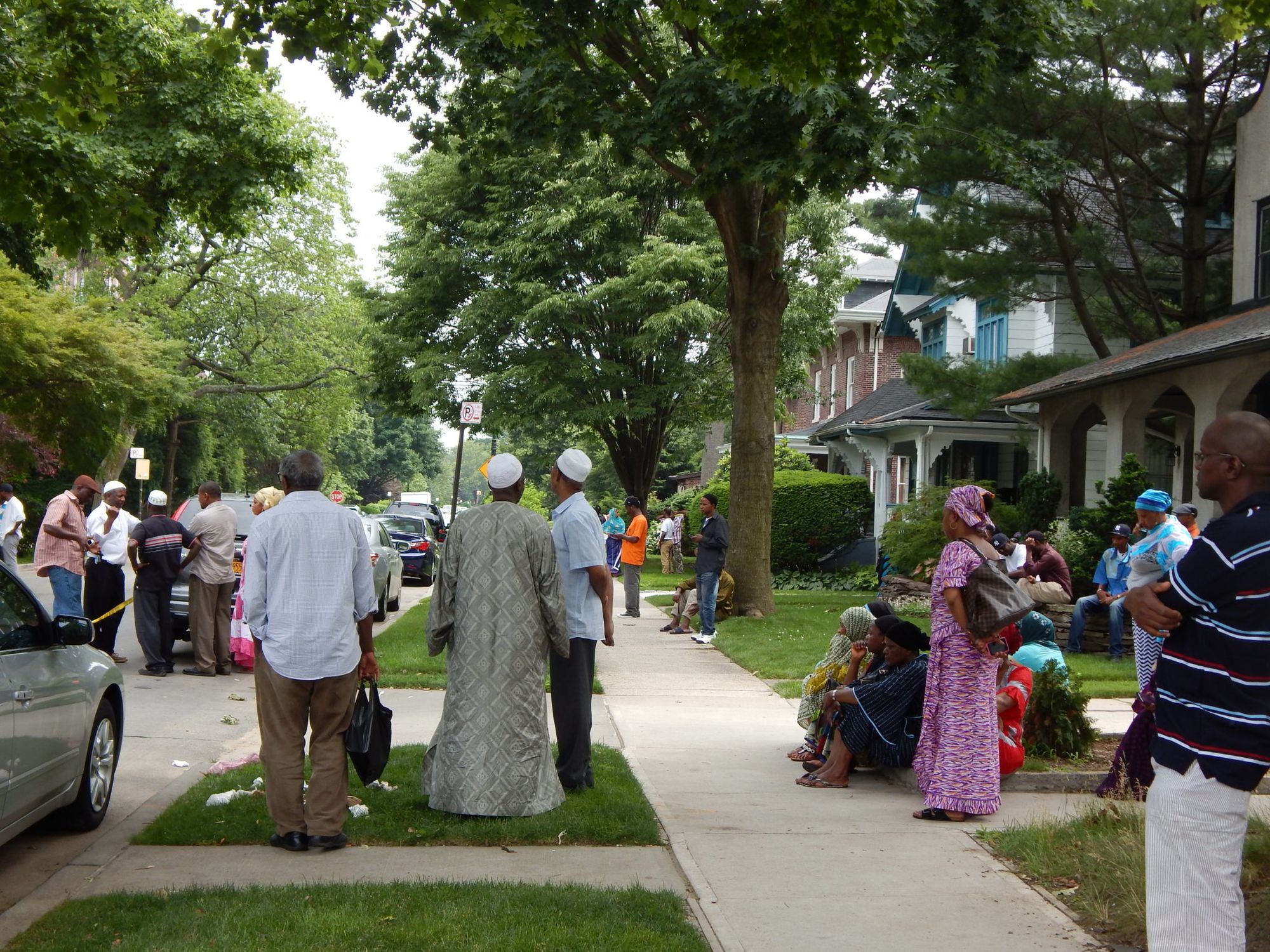 After a 47-year-old neighbor was found dead in his car on Rugby Road, near Church Avenue, yesterday, police are investigating if a traffic agent noticed the neighbor was alive or dead in the car, which the Daily News reported was found with a parking ticket on its windshield.
Neighbor Younoussa Diallo was found in the parked car yesterday afternoon, with a parking ticket tucked under the windshield wiper, the News reported — though when that ticket was issued is not clear. The News also reported that the neighbor's name was Mamadou Barry, though family members told us the man's name was Younoussa Diallo. We again confirmed the name with one of the neighbor's brothers this morning. When we spoke to police, they said they had not released the name.
Also, a bit confusingly, the News said two parking tickets were found on the car but then wrote that just one ticket was found on the car and another was discovered inside the vehicle. One of the tickets was from June 16 and the date of the other one is unknown.
Barry's car was sitting in an alternate side of the street parking zone where vehicles were not allowed to park between 11:30 a.m. and 1 p.m. Tuesday, officials said. Between 11:49 and 11:53 a.m., a city Traffic Enforcement Agent slapped tickets on vehicles in front of and behind the Buick Regal, but not on Barry's, witnesses said.
Cops were investigating why the traffic agent skipped Barry's car — or if he noticed if Barry was alive, officials said.
We confirmed with a police source this morning that the NYPD is looking into the traffic agent matter.
It is not known exactly when Younoussa went into the car, but police told us yesterday that they believe he had taken medication and was planning on driving himself to the hospital when he passed out in the vehicle.
Family members told us he had been "sick for a long time," though they did not specify with what.
"He left home the day before yesterday and went to the hospital," one of his brothers told us yesterday. "Today, a brother was passing by in his car when he saw his car. He went up to the car and saw he wasn't breathing and called the police."
Originally from Guinea, Younoussa was a yellow cab driver who lived at Flatbush Avenue and Martense Street.